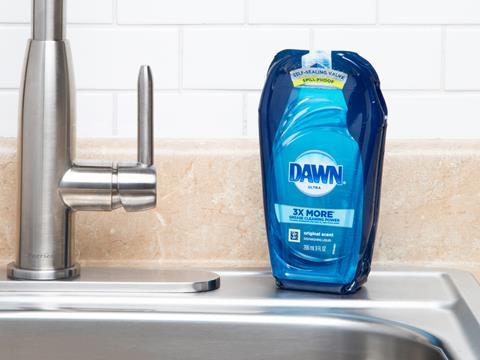 The Awards for Packaging Innovation, whose winners are revealed today, rank as one of the world's most prestigious competitions for our industry. Packaging Europe's Tim Sykes, a member of the international judging panel that assembled in Houston to scrutinise the 2018 entries, looks back on the competition and the deserving winners.
The Awards for Packaging Innovation gained recognition over decades under the stewardship of DuPont. Taken over by Dow for its thirtieth edition, the competition maintains both the high profile and the seriousness on which its reputation has been built. Judges representing converters, machinery, brands, retail and the industry as a whole (deftly guided by lead judge David Luttenberger, global packaging director for Mintel Group) flew in from all over the world to spend forty eight intense hours rigorously evaluating and debating each of the 200+ submissions to the 2018 Awards. We flew home overwhelmed and stirred by the magnitude of innovation we had encountered.
Among the macro insights, it was striking - though unsurprising - that a lot of the big innovations for developed markets were driven by the sustainability and e-commerce - trends. At the same time, as a truly global competition, the judging exercise presented a unique insight into the way packaging is making a difference across very different markets. Alongside groundbreaking R&D, there were also applications of existing technology in developing markets. Bringing affordability and shelf-life to perishable commodities in Nigeria or pioneering circularity of plastics in India may not be 'novel' but may end up having as great an impact as world-firsts.
Diamond Award
Submissions were judged according to three criteria – technological advancement, responsibility and enhanced user experience – and the big prizes were earned by entries which demonstrated excellence in all three. Among these, the highest honour, the Diamond Award, went to Procter & Gamble's Air Assist (pictured above), a breakthrough in performance and sustainability for e-commerce and brick-and-mortar packaging.
This liquid packaging technology uses compressed gas to provide tailored rigidity to create structure in flexible films. By utilising a proprietary one-way valve, the new packaging form delivers cleaner dispensing, more controlled dosing and more convenient one-handed use while still being tough enough for e-commerce shipping without extra protection. Air Assist also uses 50 per cent less plastic than a traditional rigid bottle and has a 360-degree palette for design, making it a more resource-efficient solution. It's an incredibly impressive piece of packaging development, marrying science and creativity, and delivering big sustainability gains while giving the consumer improved functionality in the form of a pack that is rather a delight to interact with.
In addition to the Diamond Award, the top honour of the competition, nine 'Diamond Finalist Winners' were selected – among them, three packaging innovations which have subsequently won the admiration of the judges in the Sustainability Awards 2018.
Flat Wine Bottle
Garçon Wines is the inventor and granted IP holders of a flat wine bottle, which is specifically designed for e-commerce so that it could fit through mail slots or letterboxes. The primary package, a slender 750 ml recycled PET bottle, lays flat in a dye-cut cavity in the same shape as the bottle within the postal pack in which it gets delivered. Using 100 per cent post-consumer recycled PET instead of glass significantly reduces shipping weight and cost, eliminates potential breakage in transit and offers a more eco-friendly packaging material solution than regular plastic or glass.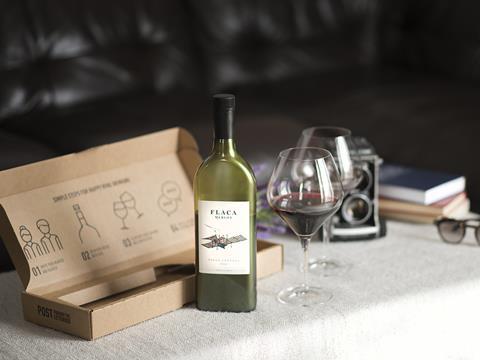 "Round, glass bottles have remained relatively unchanged since the 19th century," Santiago Navarro, CEO & co-dounder of Garçon Wines, told Packaging Europe. "However, the sales and supply of wine has changed significantly since then. The traditional bottles, which consumers know and like, work well from an emotional perspective – they look beautiful on a dining table – but from a functional perspective they're not fit for purpose for distance selling and home delivery. The existing, successful developments in wine primary packaging – bag-in-box or carton – achieve many functional benefits but totally lack emotional benefits; we believe most consumers would not proudly place a box of wine on their dining table.
"We're creating meaningful innovation and disrupting both the emotional packaging of round, glass bottles and the functional packaging of bag-in-box or carton. We're launching the ideal wine bottles for ecommerce and the 'Amazon Generation' which additionally set a new eco-friendly and sustainability benchmark in the wine industry, essential for the health of our planet. Consumers increasingly recognise the importance of safeguarding our environment and demand this from the brands they engage with.
"In order to build the most solid foundation to achieve our adoption goals for these innovative bottles, we believe that generating reputational traction in the early days is as important as driving commercial traction. Therefore, we actively engage with the media, we welcome testimonials from influencers, we submit our best applications for industry awards and we take-up public speaking opportunities to share our innovation. Winning awards cements our position as a serious and credible packaging format, a real innovation with relevance and a significant opportunity for the long-term. Being awarded the top tier Diamond Finalist Winner at the prestigious 2018 30th Awards for Packaging Innovation will do exactly this. It confirms our position as having the strongest pedigree in real packaging innovation as these awards represent the best packaging innovations for technological advancement, sustainability and enhanced user experience."
LiquiForm™
The next Diamond Finalist, LiquiForm®, claims to have the potential to revolutionise the future of liquid packaging. The technology uses the customer's liquid product instead of compressed air to simultaneously form and fill containers. The liquid product essentially forms its own rigid plastic container.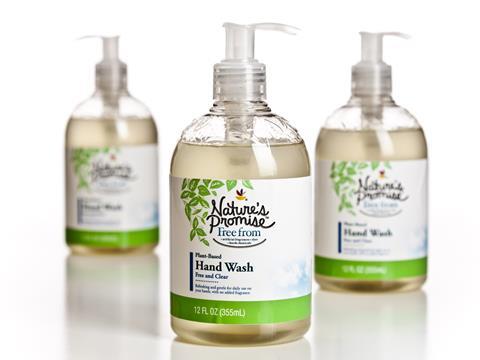 "This game-changing process helps design, develop and deploy products through fewer steps and a single source, creating a world in which manufacturing is nimbler, supply chains are tighter, systems are more efficient, facilities are more localized and the entire process is more sustainable," according to Ashish Saxena, vice president and general manager of Amcor 360 Packaging Solutions:
Waterless Flower Packaging
India-headquartered Uflex Limited scored highly with its Waterless Internet Flower Packaging, based on Active Modified Atmospheric Packaging Technology (AMAP). Uflex has engineered a special proprietary patented polymeric film to offer a packaging solution for fresh fruits, vegetables and flowers. A fast respiration meter is used to determine the respiration rate of flowers, and associated software then calculates the required film permeability. A special laser system uses the information to adapt the permeability of the film offered by Uflex through micro-perforations. This proprietary polymeric substrate is the first biodegradable film that maintains the hydration of flowers during transpiration – put simply, evaporation causing loss of moisture during respiration – thus creating a closed loop system.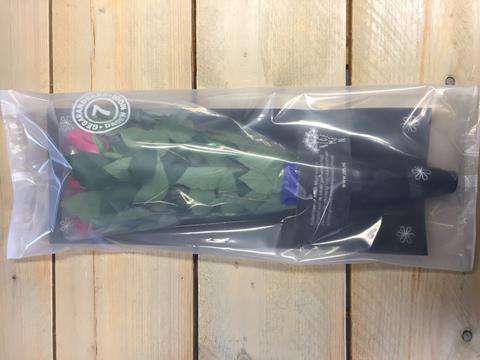 "Uflex invested in the AMAP solution in 2014 for Tropical products such as Mango, Green Chillies, Okra etc., which are exported to the Indian Diaspora across the world," N. Siva Shankaran, VP, business development told Packaging Europe. "Our first trial using the technology with conventional polymeric film ended up in a disaster. There was too much condensation leading to decay of the products, growth of moulds etc. When we checked with the available solution across the world, the most common shelf life extension systems were using Polyamide (Stepac) or conventional PE with macro perforations, which did not maintain the modified atmosphere and would let out the humidity. Most solutions also worked in near frozen conditions (0-4 Deg C) which led us to have a firm conviction that the same polymer might not work well for Tropical Produce. Our search did not yield any results and we started looking at Biodegradable polymers. Since the biodegradable polymers did not offer key requirements such as mechanical strength, clarity and Permeability, we designed our own formulation using the available biodegradable polymers. Our initial trials gave us great results and we shared this with our technology partner Perfotec B.V., Immediately, they saw the opportunity and took up distribution for Flexfresh for Europe, Africa and Americas."
In addition to multiplying the shelf-life and slashing energy consumption in the supply chain for flowers, Uflex is applying Flexfresh to a wide range of fruits and vegetables.
Shower-friendly Paper Bottle
The next Diamond Finalist, Seed Phytonutrients, is the first brand to launch a shower-safe paper bottle made completely from 100 per cent recycled post-consumer paper. A source reduced inner plastic bottle is also made from 100 per cent post-consumer recycled plastic and contains 60 per cent less plastic than a comparable size rigid container. The container contains a small seed sachet inside to add to the overall consumer experience.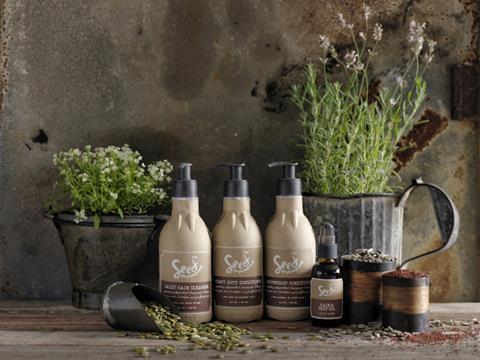 "Seed Phytonutrients came to fruition due to a culmination of partners dedicated to creating a harmonious environment of beauty, agriculture and sustainable business," Shane Wolf, general manager, Worldwide L'Oréal USA, Founder of Seed Phytonutrients told Packaging Europe. "Each person in the US creates 4.4 pounds of solid waste each day, of which 30 per cent is attributed to packaging. In a given year, this equates to roughly 133 pounds of packaging waste; this a statistic that we are driving to alter.
"We partnered with the team from Ecologic to create a shower-friendly paper bottle, knowing that paper is far more likely to be recycled than plastic. The paper that we use is post-consumer recycled and we use a mineral complex which allows the paper to get wet without disintegrating. We are excited to introduce the first ever shower-friendly paper bottle because we strongly believe that as an industry we need to begin to take more responsibility by shifting more sustainable options for the consumer and the planet."
StealthWrap
Sealed Air's StealthWrap™ protects many e-commerce goods, while eliminating the need for extra shipping cartons and packaging materials. The innovation increases distribution efficiency, reduces packaging waste and enhances user experience. StealthWrap™ shrinks to the dimensions of primary packaging to create a damage-resistant covering, and reduces billable freight weight by up to 18 per cent.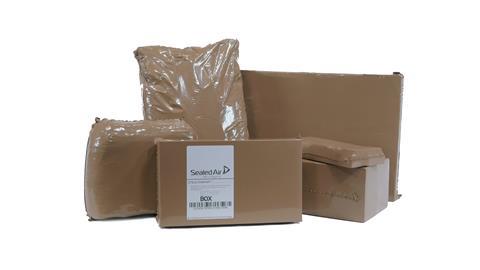 "StealthWrap cartoning film was developed to create a small parcel shipper that reduces packaging weight by more than 90 per cent when compared to corrugated boxes, reduce the billable weight for small parcel freight and increase the speed of packaging by up to 20 times compared with boxes, while reducing the warehouse space required for storing shipping cartons," commented Pam Davis, senior global communications manager, Product Care. "The technical challenge consisted in the need for this new flexible parcelling film to be fully opaque for package concealment yet thin enough for easy processing and strong enough to protect packages up to 55 pounds in the small parcel shipping environment. The implementation of StealthWrap in lieu of shipping cartons takes an operational visionary within a company. Even though it's a big change for companies, decision makers need to be willing to execute on transformative change within their organisation."
Tubairless
Next in the pantheon is Tubairless® - a hybrid packaging solution that bridges the gap between squeezable tubes, soft pouches and airless pump bottles. The packaging forms a 'bag-in-squeezable-tube' by using a vent hole in the middle of the sleeve and integrating an internal flexible pouch. Tubairless® reduces product waste by 80 per cent, enhancing natural ingredient preservation, easily dispensing viscous creams, controlling the flow and size of each dose and retaining the shape, aesthetics and ergonomics of the tube. Tubairless® is also 50 per cent lighter than traditional airless pump packaging because the pump is replaced with a lightweight PE pouch. Tubairless® can be made of bio-based and PCR PE and is 100 per cent recyclable. The packaging eliminates the need to twist, crush, flatten or cut a squeezable tube to get all of the product.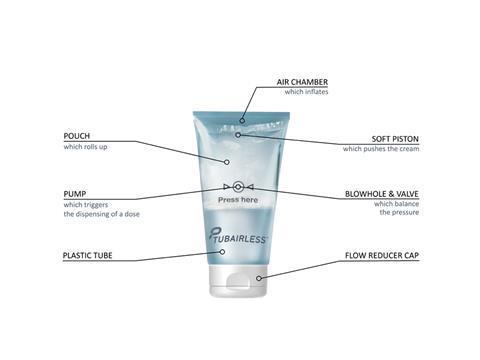 "Our vision is to change the game of packaging through frugal, disruptive and sustainable innovations," revealed Xavier Sutty, CEO, PumpArt System. "The first challenge we faced was manufacturing: how to assemble a very soft plastic pouch inside a squeezable tube, at a precise position while ensuring tightness and scalable production. The second challenge was to create the demand and convince early adopters brands to use our disruptive technology. We have succeeded in meeting both challenges. Tubairless has already been adopted by cosmetic brands throughout Europe. However, the market goes far beyond the cosmetics market as it can embrace any viscous, thick and sensitive products in food, home and industrial markets."
Febreze ONE
Febreze ONE has the same odour elimination power of other Febreze products with a unique two-in-one formula that makes it perfect for removing odours from air and fabric. By leveraging Flairosol sprayer technology, Febreze ONE produces an ultra-fine mist without the use of aerosols and comes in a refillable package with no dyes and no heavy perfumes.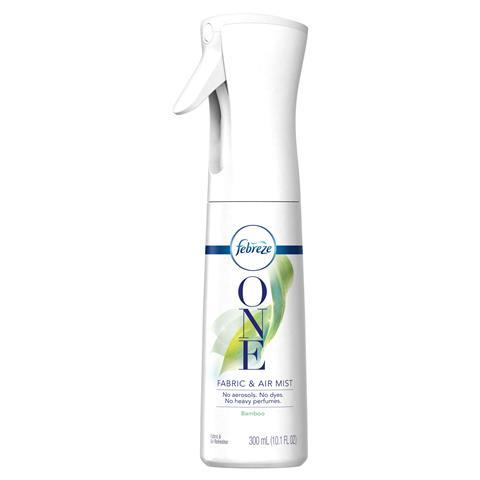 "Febreze continues to raise the bar and challenge how we deliver true malodour removal with simply delightful experiences for our consumers," said Martin Hettich, VP Home Care North America & Global Air Care. "Febreze ONE combines the perfect balance of fresh and simple with no dyes, aerosols or heavy perfumes. We achieved bringing Febreze ONE to our first market in less than 8 months from concept into mass manufacture, over-coming challenges in designing and starting up new equipment, lines, and staff training, while in parallel building rapid global expansion plans. We are proud to say we have delivered a unique proposition to our consumers and have been honoured with the 2017 Product of the Year in our category."
ECOM Dispensing Pump
In line with its e-commerce strategy, Rieke has developed its latest dispenser pump designed to address the e-commerce issue of liquid leaking when shipped. The LDS 2cc ECOM dispensing pump has patented technology, which meets ISTA-6 e-commerce packaging specifications. Rieke's highly qualified engineers have incorporated a range of innovative features, including a plug seal feature to ensure no leakage that enables it to withstand the challenges of frequent handling and movement during packing, transportation and delivery.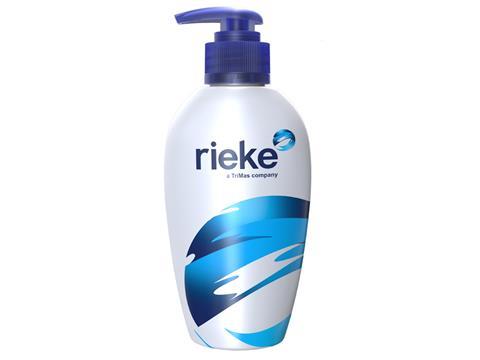 The LDS 2cc ECOM also aims to reduce merchandise damage during shipping, which would provide a savings to the e-commerce market channel. Rieke's LDS 2cc ECOM is available for a variety of applications for the personal care market. In addition, it gives consumers the in-store experience, since it eliminates the need for additional protective packages, such as wrapping paper, bubble wrap and excess material that the consumer needs to remove. This also helps to reduce processing time and the cost of preparing the package for shipping, while helping the environment with less waste.
Simply Beverages Recycle Code No. 1 Extrudable PET Juice Container
Last and certainly not least among the Diamond Finalist winners, the material for Simply® Beverages' 89-ounce recyclable juice container was developed and commercialised through close collaboration between The Coca-Cola Company, Indorama Ventures and converting partner CKS Packaging Inc. to reduce the package's weight by nine per cent while also increasing recyclability and maintaining the familiar form of the previous bottle.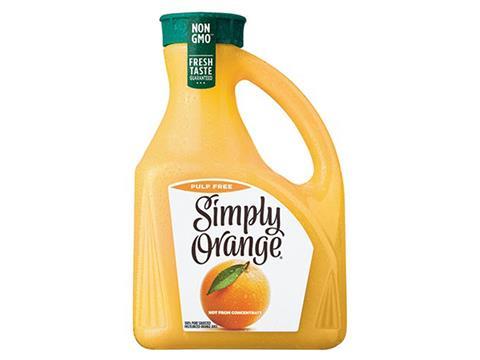 "We received hundreds of very strong submissions this year, collectively demonstrating a deep global commitment to serving consumer needs and addressing worldwide challenges," remarked Diego Donoso, business president for Dow Packaging & Specialty Plastics. "This year's winners display customer-first designs with improvements in material technology and responsible resource use, from new formats in food packaging and e-commerce protection to improved medical and hygiene packaging."
"It's amazing to see first-hand these innovations that are improving consumers' lives throughout the world," David Luttenberger commented. "I'm humbled to be a part of this experienced, expert judging panel, and excited to see companies around the world innovate to create packaging that meets ever-changing consumer demands and sustainable practices."
Full list of winners:
Diamond Winner
Air Assist —Procter & Gamble
Diamond Finalists
Febreze ONE — Procter & Gamble
Flat Wine Bottle — Delivering Happiness Limited T/A Garçon Wines
LDS 2cc ECOM Dispensing Pump — Rieke
LiquiForm® — Amcor Rigid Plastics
Seed Phytonutrients Shower-Friendly Paper Bottle — Ecological Brands, Inc.
Simply® Beverages Recycle Code No. 1 Extrudable PET Juice Container — The Coca-Cola Company
StealthWrap™ — Sealed Air
Tubairless® — Pumpart System®
Waterless Internet Flower Packaging — Uflex Limited
Gold Award Winners (demonstrating excellence in two competition criteria)
Doritos Crunch Prism Pack — PepsiCo Frito-Lay
Doritos E-Z SnackPak™ — ProAmpac
Dual Hoop Catheter DISK — CleanCut Technologies
Extra Rich Rosy Foam Facial Wash Packaging — Kanebo Cosmetics Inc.
Green Giant® Veggie Spirals™ PrimaPak® — Sonoco Products Company
Head & Shoulders Beach Bottle — Procter & Gamble
VOLTAREN® "No Mess" Applicator — GSK
Wave Seal Technology — Wave International
Silver Award Winners (demonstrating excellence in one competition criterion)
ASAHI SUPER DRY ICE COOLER PACK — WestRock, K.K.
CleanPouch Aseptic Spouted Pouch System – Scholle IPN
Danoninho para Levar — Danone Brazil
Downy (Lenor) Parfum des Secrets Package — Procter & Gamble
KitKat Celebreak Box — CBA B+G
Mix On Command® (MOC®) Shaker Bag — JPro Dairy International, Inc.
PaperBoat Thandai Retortable Profile Pouch – Huhtamiaki PPL Ltd.
PurClean™ Package — Procter & Gamble
PushPop® Technology — Amcor Flexibles
Stain Remover Qualitá - New Again Plastic Container — GPA Group
Two-Layer Laminate Sachet for Packaging Margarine — PrimePak Industries Nigeria Limited