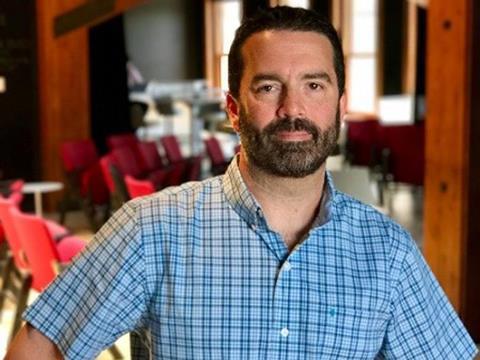 Consumers are paying attention to their products – where and how they are sourced, and whether they are everything they claim to be. How can technology accommodate for this shift, and what additional benefits can it bring? Ken Sickles, EVP and chief product officer at Digimarc, tells us why digitisation might be the way forward for CPG businesses.
When we think about traceability, the first products that typically come to mind are fresh foods. We all want to know where our food comes from, where it's been, and that it's safe. But what about the other goods we consume such as cleaning products, pre-packaged food and beverages, and cosmetics?
We use these items frequently but don't often know where they come from, what they are really made of, or whether they are authentic. Brands must know their products are effective, safe, and authentic and consumers demand the same. Recent research by Censuswide verified this point with 53 percent of UK consumers saying they were worried whether the products they purchase are authentic or counterfeit.
So, what can be done to combat fraudsters? By giving every product item a digital identity connected to the product cloud, brands and consumers receive real-time product information including where and when the item was made, batch or lot number, ingredients, and more.
Product digitisation is bringing traceability to the masses
Product digitisation gives each product item a unique identifier, carried in a barcode, QR code, or digital watermark. This identifier allows the product to be tracked throughout its journey. Product digitisation, AI, and connected packaging are no longer ideas being piloted on a few unique product items in select target markets; connected packaging is becoming the norm as brands strive to meet consumer demand for authenticity, transparency, and personalised experiences.
During 2022, product digitisation has been table stakes for CPG companies. Products and packages are connected, allowing for product authentication and a more seamless consumer experience. In addition, product data that is collected throughout the product lifecycle provides brands with actionable insights to improve operations, product quality and marketing strategies. These might include:
The ability to undergo rapid product recalls without having to pull products from store shelves indiscriminately.
Improving product quality by identifying issues early in the production process.
Reducing marketing spend by targeting consumers with relevant, personalised messages.
Increasing sales by understanding which product innovations resonate with consumers.
Maintaining product authenticity to grow better customer loyalty
For brands, product authenticity is also the key to maintaining consumer trust. In our interconnected world, product fakes are proliferating. In fact, a study by Research and Markets reports that the anti-counterfeit packaging market is projected to increase at a 12% CAGR to USD $188 billion globally by 2025.
In a world where product counterfeiting is rampant, product digitisation can help brands protect their products and their reputation. Connected packaging can deter counterfeiters by making it more difficult to copy product packaging and make it easier for consumers to verify product authenticity. When product authenticity can be verified, product recall costs are also reduced.
Furthermore, when covert digital watermarks are used for traceability, brands can also track products post-purchase. This is valuable data that can help brands understand how a product is being used and by whom. Digitised products also provide an extra layer of product security.
Personalised product experiences becoming more desirable
By 2022, Gartner predicts that 50% of CPG companies will use connected packaging to enable product customisation at scale and more dynamic, personalised consumer experiences.
For example, a cosmetic brand uses product digitisation to offer consumers a personalised foundation shade based on the consumer's skin tone. The consumer simply uses a smartphone app to scan their skin tone, and the connected packaging dispenses the customised foundation shade. This type of digitisation is already being rolled out by the likes of No.7 Beauty, and others will do well to quickly follow suit.
Using AI and machine learning, brands can create increasingly personalised product experiences for individual consumers.
Using data to inform customer marketing programmes
Digitised products provide a direct-to-consumer channel of communications, allowing brands to build deeper relationships with consumers post-purchase. This is especially important with the rise in e-commerce and online retailers like Amazon.
Consumers simply scan the code on the package with their smartphone to receive provenance data, rewards, personalised experiences, and more. In turn, brands capture consensual first-party data for more targeted marketing and to measure product performance.
Embracing product digitisation at scale to gain maximum results
In an era when consumers expect brands to deliver full transparency into the origin, ingredients, and sustainability practices of the products they purchase, consume, and/or wear, the ability to track a product's supply chain journey from sourcing to retail to the consumer to recycling is crucial to protecting consumer loyalty, safety, and brand reputation.
Indeed, we are at an exciting inflection point in the industry where major consumer goods brands are realising the enormous business value of product digitisation. From major fashion brands like Ralph Lauren to global food brands like Mowi, the world's largest producer of Atlantic salmon, the CPG industry is creating billions of products 'born-digital' – delivering real-time data intelligence and supply chain traceability, and providing consumers with the authenticity, transparency, and personalised experiences they demand.
Product digitisation has enormous implications for how brands will operate in the future. But only when implemented at scale will tangible results be realised.