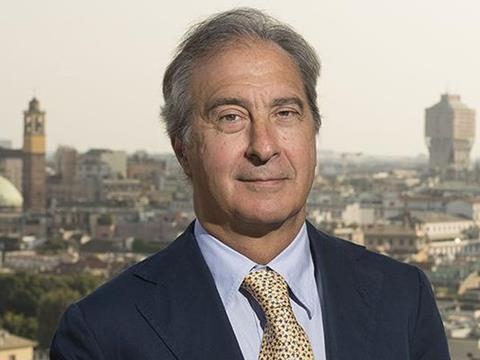 Antonello Ciotti was recently unveiled as the new President of PETCORE Europe – an association that represents companies in the PET value chain. This announcement came in light of challenging market conditions for PET – from ever-present sustainability issues, to concerning price rises.
In this context, we spoke with Ciotti to learn more about his ambitions for his new role, as well as potential solutions to the challenges he'll be confronting.
To get us started, could you tell us about your background and break down the key responsibilities of your new role?
I am a chemical engineer by profession. Born and bred in Rome, I am a passionate supporter of AC Roma – the wolves!
My career has been mainly with the Dow Chemical Company. With Dow, I held several senior positions in the plastic sector across Europe. Since the setup of Equipolymers in 2004, a JV between Dow and Equate, my role was Global Commercial Director for PET and PTA.
As Petcore chairman I see my role in strengthening the links between all members to increase the synergies and make our impact more powerful and central to the EU debate.
What are the key objectives of this role? Have you identified any major marketplace challenges that you'll be confronting?
I see Petcore communicating at three different levels: the EU institutions (both centrally in Brussels but also in the most prominent Members States), to the Petcore associates, and to the market.
The number one conversation today – from policymakers to board rooms to family dinner tables – is sustainability. PET is recyclable and made to be remade, and PET packaging is more sustainable than alternatives like glass or aluminium which have higher environmental footprints.
The PET industry needs to align our communications, as the main challenges are coming from how we as a society manage the ecological transition to a sustainable future. While we all agree with what needs to be achieved, we struggle with the "how" as some of these steps are driven more by ideology than proven technical evaluations.
The price gap between rPET and PET continues to widen. What are your overall thoughts on the effects that this could have on sustainable packaging efforts?
The issue here is supply. Administrative delays by the Commission are preventing investment around PET recycling. While one arm of the commission demands more recycled content, the other arm has delayed food contact approval.
We must have joined-up government. The price gap may stay as rPET availability, until we have optimal regulation that allows recycling to grow. The collection of bottles is increasing as more countries take action on collection. I personally expect the situation to ease up in the medium term.
In terms of collection, the EU's Single-Use Plastics Directive has set a collection target of 77% for beverage bottles by 2025 – rising to 90% in 2029. Are you confident that the European PET value chain can deliver on this? If so, how can it seek to boost collection rates?
From 2016 to 2020, I served as Corepla chairman. Corepla is the main Italian EPR scheme, and I saw PET collection reaching 70% in 2020, even without a DRS in place. Now ten EU states have publicly announced their plan to roll out DRS. Strong cooperation between institutions, local communities and end-users can help in reaching the ambitious target.
We need nevertheless consider that some Countries still today are lagging behind acceptable collection rates: this requires strong attention from the EU authorities
Another point that is close to my heart is the risk of 'greenwashing 'and I am going to be extremely clear on this.
While in the EU we have strong legislation in place and the authorities are checking and auditing, in some cases, the declaration on rPET content, how can the same authorities act to check the rPET content when a final product (i.e. a bottle or a tray) comes from outside EU? This could open the space for unfair competition.
While PET has the potential to be 100% recyclable, a recent report from Zero Waste Europe and Eunomia asserts that 40% of all PET bottles are landfilled or incinerated. What are your thoughts on how this situation can be improved?
PET is a valuable resource uniquely positioned to be recycled back into its original form. Every PET bottle can be and should be remade into a new bottle. BUT sadly, local regulations can hinder progress such as failing to separately collect the PET. This will change as the SUPD is transposed into member state law.
Government regulations supporting the use of recycled content in packaging and global brands' commitment to use more recycled material will be the catalysts to make this a reality! This will de-risk investment in better collection and sorting infrastructure, keeping more PET in the economy and less in landfill.
The same report found that new bottles contain an average of 17% rPET, while around 50% of overall PET is recycled. What can be done to ensure that more of this recycled PET is used for bottles, rather than getting downcycled?
Bottle-to-bottle closed-loop recycling is everyone's priority. If - for any reason - bottle-to-bottle recycling is not possible, recycling the PET into other applications is the next best choice. There are other factors to consider, for example, if regulation and approvals are not timely, recyclers will have no choice but to make non-food-contact material out of the collected bottles.
Closed-loop recycling is the end goal, and progress on collection, recycling, and regulation can lead us there.