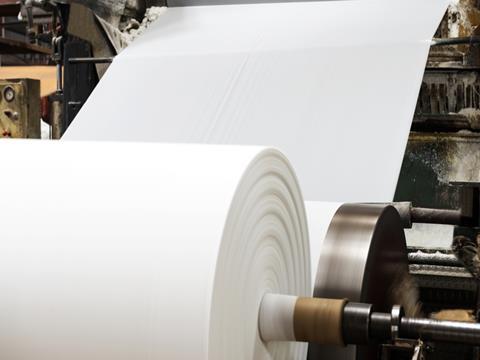 Aurelius Group has acquired three European graphic paper mills from pulp and paper company Sappi Limited; it now aims to optimise their individual power plants to self-generate energy and increase profits.
The sites are located in Kirkniemi, Finland; Stockstadt, Germany; and Maastricht in the Netherlands. Each produces a variety of paper products, including graphic boards for packaging.
Each site is said to generate its own electricity and steam at its own power plant, a feature that Aurelius hopes to develop further. The three mills are expected to generate a combined revenue of over €1 billion in the 2022 fiscal year.
"Each of the three paper mills presents different development opportunities to realise their full potential," says Matthias Täubl, CEO of Aurelius Equity Opportunities. "Aurelius' operational task force strives to improve the performance of each mill to create a future proof foundation for these separate sites."
"We combine a proven track record in complex carve-outs with a deep understanding of how to identify and unlock value creation potential in pulp and paper," adds Dr. Dirk Markus, founding partner of Aurelius. "Given these key traits, this transaction offers ample opportunity to unleash the full potential of these production sites."
"Going forward Sappi's focus in Europe as regards graphic paper will be on the commercial print, packaging, and speciality paper markets. Within this scope, Sappi will produce flexible packaging, functional paper, and speciality paper with self-adhesives and dye-sublimation," states Steve Binnie, CEO of Sappi Limited.
Papermills have been particularly profitable this year. Neil Osment from NOA previously told us that the success of folding cartons in 2022 was directly attributable to a lack of spare mill capacity, keeping demand high. However, he expected the conflict between Russia and Ukraine to impact the supply of Russian wood being exported to Scandinavian papermills.
The political tensions led Moody's to suggest that paper mills, seeing a decline in profits, would begin to turn their attention to the packaging industry.
However, research conducted by DS Smith and YouGov suggested that paper mills faced increased processing costs due to difficult-to-recycle items ending up in the incorrect waste stream, from junk mail to pulp food trays.