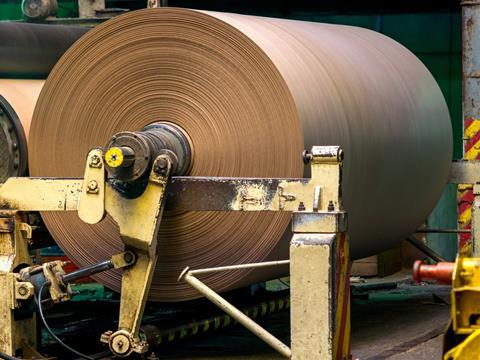 UPM has opened a new heat and power (CHP) plant in Germany that is expected to power its Nordland Papier mill and bring the company closer to its 'ambitious' target of decreasing its CO2 emissions by 65% by 2030.
The company previously announced that it had joined The Climate Pledge and planned to meet the targets of the 2015 Paris Agreement in advance, stating that it would invest in renewable and energy solution to power its sites and take part in 'the transformation of energy systems in Europe'.
A €100 million investment at its Nordland Papier mill in Dörpen, Lower Saxony, is considered to be 'a major step in that journey'. The plant aims to reduce CO2 emissions generated at the mill – which claims to be the largest fine and specialty paper manufacturing site in Europe – by 300,000 tonnes a year, powering the facility and feeding surplus power back into the electricity grid.
The 84MW gas-fired CHP plant has reportedly been designed in anticipation of Germany's long-term green energy transition and hopes to adopt hydrogen power in the future.
Winfried Schaur, executive vice president of Technology and UPM Biorefining, said: "In the current energy crisis, coupled with the increasing need for carbon reductions, it is vital that we invest and innovate to become more efficient. The power plant will increase the sustainability of our paper production while contributing flexible support to the German energy system."
"Significant investments by industry are crucial for the sustainable transformation of our economy," added Olaf Lies, Lower Saxony's minister for the Environment, Energy and Construction. "In the long term, the new CHP power plant at UPM Nordland Papier will contribute to increased climate protection and secure highly qualified industrial jobs in Lower Saxony."
Aurelius Group recently announced its plans to utilise the individual power plants at three European paper mills it acquired from Sappi Limited to self-generate energy and increase profits.
Smurfit Kappa's implementation of a new drying process at one of its paper mills is hoped to reduce CO2 emissions and energy consumption.