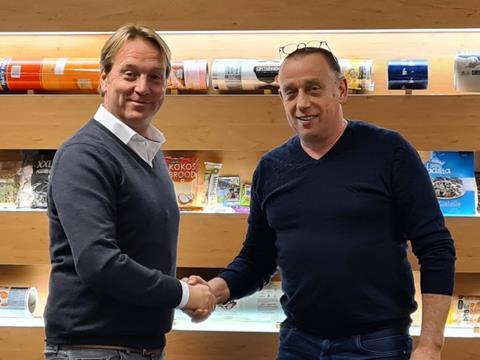 Oerlemans Packaging Group has acquired Papierindustrie Adriaan Dekker to expand its flexible packaging portfolio, with activities set to move from Wormer to Rijssen, the home of group member Stempher Packaging Industry.
It is anticipated that the move will allow Oerlemans Packaging Group to expand beyond its current industrial and retail flexible packaging portfolio and further into the paper packaging market. Stempher Packaging Industry manufactures both polyethylene and paper packaging in accordance with the needs of specific customers.
With production at Adriaan Dekker expected to stop on 31 March 2023, until which point Adriaan Dekker will remain active under its original name, the transfer is planned to be effective from May next year.
"We are looking forward to the acquisition of the packaging program," says Joan Hanegraaf, CEO of Oerlemans Packaging Group. "This will allow us to serve our customers even better with a wider range of packaging solutions.
"With Stempher's paper branch alone, the packaging program would bring reinforcement, both in terms of applications and in customized solutions for our clients. Obviously, this is an opportunity to apply our sustainable vision on packaging; also, to the new portfolio of paper packaging, which we hope to offer soon."
"After the acquisition of Adriaan Dekker in 2004, a lot has changed in the company," add Vincent and Vanessa Tol, owners of the company. "Seizing opportunities in market developments in which the position of paper has taken an increasingly important role has brought the Adriaan Dekker company to where we are today.
"Various investments have been made in the machinery, such as an 8-color ultra-modern printing machine from Uteco, and further professionalization and automation have taken place at all levels. We are therefore proud of the activities we have built up and have confidence in the future of Adriaan Dekker when our activities will be continued by Oerlemans Packaging Group after the completion of the transaction."
The transaction is expected to be finalised once the transaction conditions have been met.
Aurelius Group recently acquired three European graphic paper mills from pulp and paper company Sappi Limited with the intention of self-generating energy using the mills' individual power plants and increasing profits.
BillerudKorsnäs' acquisition of coated paper producers Verso Corporation was approved earlier this year, with some of Verso's assets set to be converted into paperboard machines as part of the agreement.