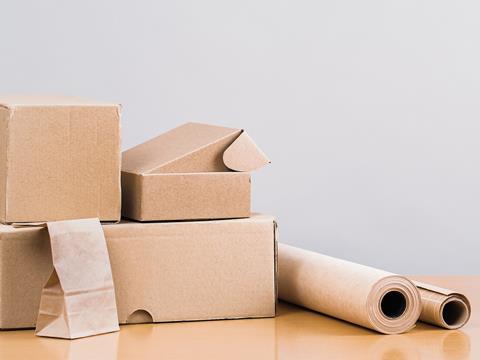 Huhtamaki has begun to extend its paper-based packaging manufacturing site in Nules, Spain, in an effort to meet growing demand for renewable and recyclable paper-based packaging.
The extension, set to reach 12,500 m2, is expected to run on 100% renewable electricity, and the plant is said to have been installed with an HVAC (heating, ventilation, and air conditioning) system to control its air quality, temperature, and humidity for the comfort of employees.
"Our investment in this new advanced manufacturing capacity, adjacent to our existing Center of Excellence in Nules, confirms our commitment to working with our customers – both current and new – to deliver sustainable paper-based packaging solutions," says Charles Héaulmé, President and CEO of Huhtamaki. "We have worked hard to ensure the extended facility is itself sustainable in line with highest BREEAM sustainability standards."
Eric Le Lay, president of Huhtamaki's Fiber Foodservice Europe-Asia-Oceania business segment, adds: "It builds on our existing technological expertise and will further enhance our manufacturing capacity for innovative and sustainable paper-based packaging in Europe, providing our customers with the ability to substitute rigid plastics, which are being driven by consumer demand."
Stora Enso recently made an €80 million investment into its Imatra Mills units to modernise its wood handling process and enhance the company's production capabilities for premium packaging board. This resulted in the construction of a third debarking line.
UPM also opened a new heat and power plant in Germany to power its Nordland Papier mill, aiming to decrease its CO2 emissions by 65% by 2030, and Aurelius Group previously acquired three European graphic paper mills from Sappi Limited, intending to utilise their individual power plants to self-generate energy.