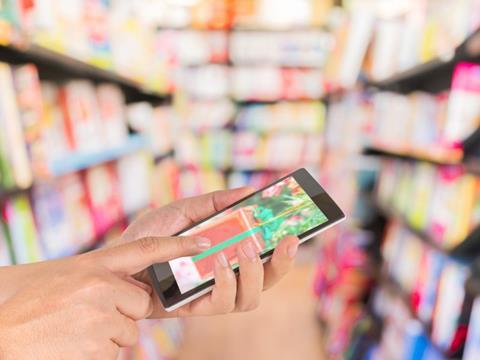 In recent years, Packaging Europe has been a regular visitor at AIPIA's (Active & Intelligent Packaging Industry Association) congresses in Amsterdam. As a physical event was not possible this year due to the ongoing coronavirus pandemic, AIPIA decided to run their 2020 World Congress in Amsterdam as a virtual event.
The digital event was set up to match the physical event as closely as possible, and, like the physical events in previous years, offered a mix of keynotes, presentations on new and tried and tested technology innovations, brand challenges and virtual exhibition stands. Elisabeth Skoda explores just a few of the major talking points at the conference.
Smart packaging outlook
In a keynote, Raghu Das, CEO at IDTechEx, took a closer look at the state of the active and intelligent packaging industry now as well as trends and likely future trends.
He identified some of the 'classic' use cases for smart packaging, such as improving logistics and safety, traceability, verifying authenticity and reducing crime, but he also highlighted other areas of use where growth was likely.
"Smart packaging can be used to remove tedious processes. For example, in Japan with its aging population, there are less and less people of working age. The government don't want capable people tied up in menial tasks such as scanning barcodes at supermarkets, so the aim is to eliminate supermarket tills and instead implement hundreds of billions of RFID codes as early as 2025."
Beyond its functional use, smart packaging has the potential to excite people and make them engage with a brand. As supermarket own brands are gaining more traction, the use of smart packaging can work as a differentiator for established brands.
Smart packaging comes in a variety of different technologies and offers a wide range of uses, and Mr Das listed just some of the technologies currently available: RFID for wireless item identification; Electronic Articles Surveillance for theft protection; QR codes for identification; data loggers for the monitoring of temperature, vibration or shock; interactive smart packaging that offers features for consumer appeal, such as illumination, sound, or measure; chemical indicators that show a pack's temperature at a glance; internal active packaging that interacts with the contents to keep it fresher for longer; and external active packaging, where the package releases aromas to entice the consumer.
IDTechEx expects the global demand for electronic smart packaging to reach a value of $1.8 billion in 2029, but there are challenges yet to be addressed, including the cost versus the value of tagging products, sustainable profitable applications beyond one-off projects, the environmental impact and unmet needs including the lack of integrators and complete product designers.
"Electronic systems need a power source, logic and output. Often there are many enabling technologies, but it is not quite clear what the solution might be," Mr Das said.
Stéphane Piqué from Industry X Lead Switzerland looked at the business aspects of smart packaging. He highlighted that smart packaging should not be a solution looking for a problem, but a problem looking for a solution.
"On the supply chain side, smart packaging can offer brand protection, transparency and ensure compliance. On the product side, it is important to think about how to interact with a client, what data can be collected, how can the pack be customized and be made attractive for a specific group, for example by offering connectivity and augmentation. Agility is key especially when responding to situations that came out of the blue, like the Covid-19 pandemic."
He also identifies a silo mentality and price of smart packaging as barriers to wider adoption.
"It is important for companies to have a top-down approach and an overall vision. A major barrier to serialization in consumer products is the complexity of the system, and the infrastructure behind it. Different systems need to be connected and that works best when there is cooperation within departments."
Addressing price challenges in RFID tags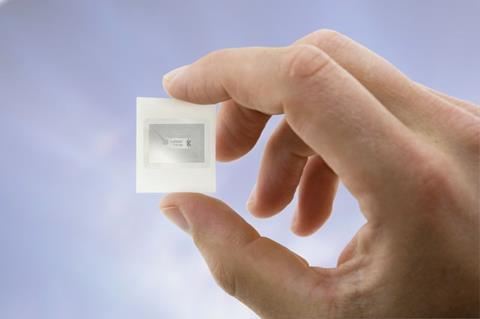 Cost is an important barrier to the wider adoption of RFID tags on packaging. In order to address this challenge, IoT eco-system provider Talkin' Things presented a RFID tag that costs only $0.03 a piece, with the aim of making implementation of the technology into mass market FMCG goods a reality.
The new tag has been enabled by an optimization of all tag production processes, including the use of the company's own new production facility, incorporating modern bonding and converting machines to ensure quality and high yield.
Talkin' Things now offers 23 x 17mm ISO 14443 HF NFC smart labels at $0.03 and ISO 15693 at $0.04. The company's UHF RFID tags are now available for $0.027.
"With this offer we are making a huge step towards bringing smart packaging to millions of everyday products. We have strong confidence to continue this journey to achieve our $0.01/tag goal in 2025," said Marcin Pilarz, CEO of Talkin' Things.
"Thanks to our new production facility located in Warsaw, we are able to offer a cost advantage and competitive lead times, by minimizing transport distances within Europe and globally, which has been badly affected by the Covid-19 pandemic."
Product launch: MagID marking technology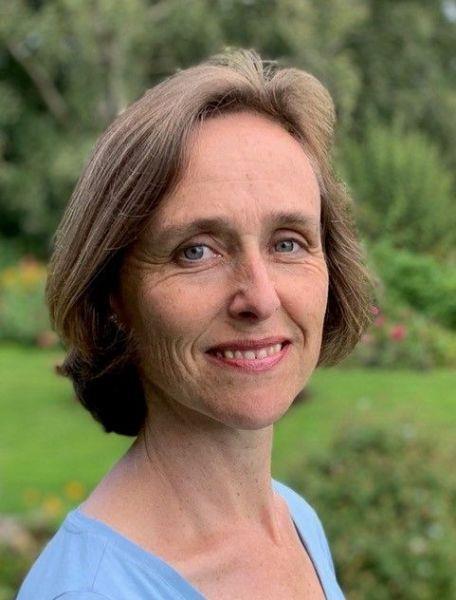 This year's AIPIA congress saw the launch of Inspectron's MagID patented marking technology, which the company says provides advanced brand protection abilities by enabling magnetic ink codes to be printed on or inside packaging.
The innovation is a result of Inspectron's 40-year heritage in developing document identity and verification features for global financial institutions, governments and brands, combined with state-of-the-art magnetic sensor technology.
Using MagID technology, high-volume covert markings can be applied on the inside of packaging or under labels. By scanning an item with a MagID reader, brand owners can gain real-time data on a product's progress through the supply chain and authenticate items.
The barcode is read by swiping a reader over the pack that communicates with Inspectron's platform to retrieve the data associated with the number.
Dr Nathalie Muller, head of Innovation at Inspectron, describes the benefits of MagID as follows:
"It features environmentally friendly codes, a self-serve, cloud-based platform which is flexible for different markets or requirements, is low-cost to implement, so it's attractive to SMEs needing brand protection, and it's also secure, as all data is owned and controlled by brand owner."
Keeping food safe from pathogens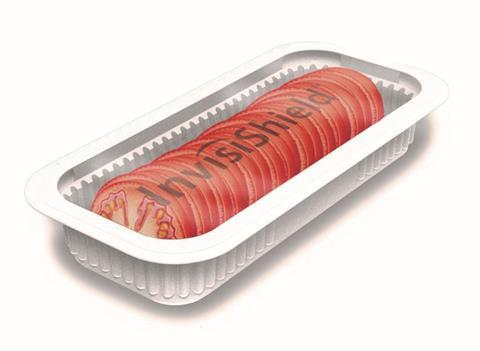 Smart packaging can play an important role in keeping food safe. The arrival of the Covid-19 pandemic has moved solutions that reduce exposure to pathogens even more into the limelight.
In her presentation, Christa Biggs, business development manager at Aptar Food + Beverage, explored how active packaging technology can be custom formulated to address a wide range of food safety concerns.
Aptar's InvisiShield™ platform technology is an anti-pathogenic packaging solution integrated into sealed packages to protect fresh cut produce from harmful pathogens like bacteria, fungi and viruses.
InvisiShield™ leverages 3-Phase Activ-Polymer™ technology, which is activated within sealed packages to release a specially formulated amount of an anti-pathogenic agent into the fresh cut produce's packaging environment that is undetectable to the consumer and dissipates from the package within 24–48 hours of activation. This mechanism significantly reduces pathogens that may have been introduced during the supply chain without coming into contact with the product itself. The result is a final intervention step that also reduces cross-contamination within the sealed package.
"Third-party validated studies demonstrated InvisiShield™ technology to be up to 99.9% effective against the most common food-borne pathogens: Pathogenic E. coli, Salmonella, Listeria monocytogenes, Human norovirus, Hepatitis A, Shigella, Campylobacter jejuni, Staphylococcus aureus, Yersinia enterocolitica, Vibrio vulnificus, Geotrichum candidum, Feline calcivirus and Rotavirus," Ms Biggs said.
As a food safety assurance device, InvisiShield™ meets a need for heightened defence against food-borne illnesses. The Generally Recognized as Safe (GRAS) solution offers outbreak mitigation without negatively impacting product organoleptics.
"In a triangle sensory test conducted at Emory Hospital System, professional chefs evaluated the product and were statistically unable to identify a difference in the colour, aroma, flavour or texture of tomatoes packaged in a standard method versus those packaged with InvisiShield™ technology," she added.
Matching brand owners with innovations
A traditional fixture at the AIPIA congress is the brand owner challenge, where smart packaging companies have three minutes to pitch their solution to brand owners, who then select their favourite innovations to work with further.
This year, pharmaceutical expert Takeda and international food giant Kraft Heinz were listening to the different pitches from over 20 companies. In the end, each brand chose their top four favourites.
"Takeda recognizes that with the rapid developments in digital technology, packaging is uniquely positioned to enable accurate and consistent administration of medications for life-threatening conditions, as well as provide an informative and engaging product experience for the user. Furthermore, advances in materials innovation enable active packaging solutions to protect product integrity by preventing and slowing undesirable changes in quality during processing, storage and distribution," says Sriman Banerjee, head of packaging development at Takeda.
Takeda chose Aptar's Active Packaging Solution, described above, offering a three-phase material for moisture and microbial control, scavenging, emitters and odour removal; NeuroTags, which provides every item with a unique, secure and traceable identity, allowing the user to digitally engage patients throughout the medication life cycle without an app; and Accenture's Design Affairs, providing end-to-end embedded communication across packages and enabling circular and responsible product lifecycles. Finally, Wiliot's battery-free bluetooth connected packaging for tamper and temperature sensing, consumer engagement and regimen adherence, was also selected.
On the food side, Kraft Heinz chose Adrich's Growing Brands, which offers post purchase consumer insights using IoT and AI; SystechOne's smart packaging solution for enhancing brand equity from a starting point of verified product authenticity using existing barcodes on the packaging; and Jones Healthcare's solution to create an engaging experience by re-imagining the in-pack toy with a fun, displayable object with a home play value that incentivises recurring remote engagement. The final company in the list of winners was ITENE's biopolymer-based compostable multi-layered packaging materials with tailor-made reinforcements and additives to achieve specific properties for different food applications.
This is just a quick snapshot on what was on offer at the congress. While a virtual congress cannot replace a physical event of course, it was nonetheless a very informative event. The Packaging Europe team is looking forward to attending the real thing again next year.