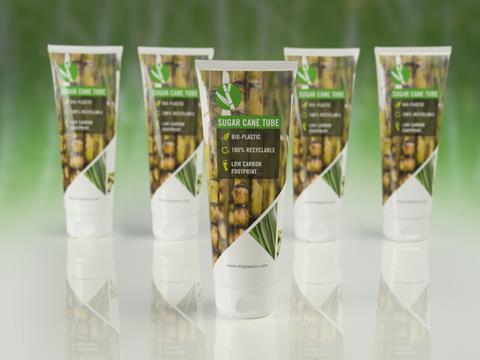 The many positive benefits of plastics – in particular the material's contribution to a more sustainable world – will be highlighted on the RPC Group stand (A40) at this year's Packaging Innovations at the NEC.
As well as packs made from 'Green' polyethylene produced from sugarcane, and from recycled plastics, the stand will showcase many of plastics' other environmental credentials, such as its ability to provide effective protection and extended shelf-life for food products, its robustness at lighter weights for reduced carbon emissions, and the creation of reusable packs.
At the same time, the wide variety of pack solutions will also emphasise how plastic packaging meets the needs of today's modern lifestyles across a huge range of markets, including food & drink, personal care, healthcare and pharmaceutical, horticulture and DIY, automotive, chemical and industrial. Examples include packs for convenience foods and on-the-go consumption; user-friendly designs for ease of handling and pouring; and innovative features for the controlled and hygienic dispense of creams and gels.
In addition, the examples on display will underline plastics' design flexibility which, combined with the extensive choice of polymers, manufacturing processes and decoration techniques, enable the finished packs to deliver the individuality and premiumisation that create effective brand image and identity in competitive markets.
Six of RPC's divisions will be represented at Packaging Innovations, demonstrating the breath of the company's offering, its design expertise and its technical leadership in all the major plastics conversion processes.
More info: