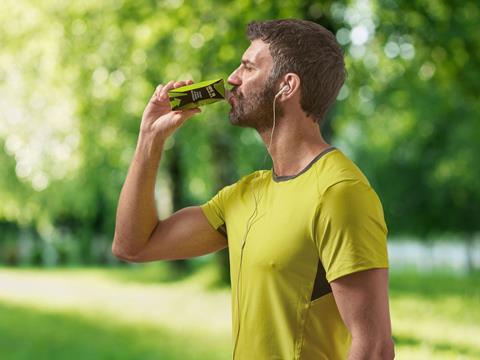 Investment in R&D and advanced production facilities enabled Sonoco to have well-positioned packaging solutions for both.
"Our composite cans are made from 90-percent recycled paper, and are already one of the most sustainable consumer packaging solutions on the market. The same is true for our plastic packaging business: We produce and decorate our plastic containers with In-mould Labelling. For this state-of-the-art technique, the labels and containers are made from the same material: polypropylene. Thus, they can be easily recycled without the consumer having to separate the label and container," Mr Cairns says.
Ecolean has found the balance between offering a lightweight package with as little resources as possible and still not compromise on food safety or convenience features of the package, as Ms Annerås is happy to report.
"We see to the whole lifecycle of the package and make sure that it is produced in a sustainable way. Our pack stands steady, even when half-full. Its flexible nature makes it easy to empty completely, which means no food waste. The air-filled handle helps when pouring and handling. And once empty, it takes up a minimal amount of space in the bin."
Tetra Pak also takes its environmental sustainability seriously, as Mr Castagnetti explains.
"All Tetra Pak cartons are made mainly from paper, a renewable source, and are available with FSC™ certified packaging material, ensuring that the wood fibre is sourced from responsibly managed forests. The availability of bio-based caps made from a non-food substance derivative of sugar cane also contributes to the renewability of the packages," he concludes.