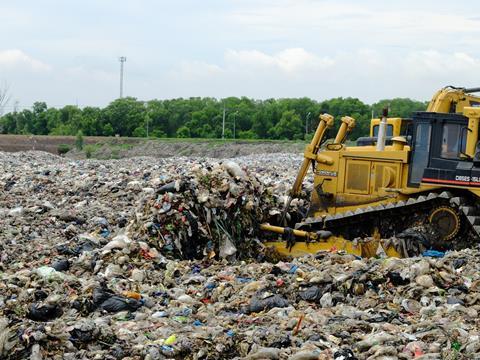 WWF's ReSource: Plastic programme has released its third annual Transparent 2022 public report measuring its members' efforts to tackle the plastic waste crisis – encouraging them to rally behind systemic changes alongside making adjustments to their own business practices.
ReSource members such as Amcor, Colgate-Palmolive, Kimberly-Clark Corporation, Keurig Dr Pepper, McDonald's Corporation, Procter & Gamble, Starbucks, and The Coca-Cola Company feature in the report as WWF examines the progress of their plastic footprints between 2020 and 2021. Baseline data is also featured for new member CVS Health.
The findings include a reported 3,100 metric ton reduction of problematic plastics and a 35% increase in the use of recycled content across all the featured members. The companies are also said to have 'taken critical actions' to push for a global plastics treaty, the implementation of reuse systems, and investment in solutions and business models in the pursuit of full circularity.
Efforts made beyond the companies' supply chain activities are 'not necessarily reflected in the annual plastic portfolio results', yet they are recognised within the report as responses to data-driven recommendations made in previous Transparent reports.
In a development partially attributable to recovery efforts following the COVID-19 pandemic, the total tonnage of plastic produced by ReSource members increased by 5.3% in 2021. Nevertheless, although it is recommended that companies carry on making sustainable progress in their own supply chains, the report emphasises that changes in local, regional, national, and international policies are key to achieving higher rates of recycled content, recovering materials, and reducing the mismanagement of waste. As such, members are encouraged to continue to advocate for such progress.
"ReSource members are taking their plastic waste footprint seriously and being transparent about how they are working to address it," said Erin Simon, vice president and head of Plastic Waste and Business at WWF. "Measurement and data sharing are critical first steps. The next, more challenging step is ramping up the pace of progress.
"There is a path forward. This will be difficult but it's still very possible to meet our goals. The investments we're seeing beyond the supply chain are a good example of the ambition I want to see in all areas, and they will continue to accelerate the systems change we need to solve the global plastics crisis."
Simon previously described an international agreement to develop a legally binding treaty to end plastic pollution as 'exciting and doable', providing nations with a framework through which to measure their progress against the same standards as other countries.
It followed a joint report authored by WWF, the Ellen MacArthur Foundation, and Boston Consulting Group calling for such legislation to be implemented, as well as the formation of a Business Coalition for a Global Plastics Treaty in September.
However, the Ellen MacArthur Foundation's Global Commitment progress report for 2022 stated that, while the utilisation of recycled content in packaging has reportedly doubled in the past three years and over half of business signatories have reduced their reliance on virgin plastics since 2018, the overall use of the latter in 2021 has reverted back to the same levels as 2018 in a 2.5% rise.