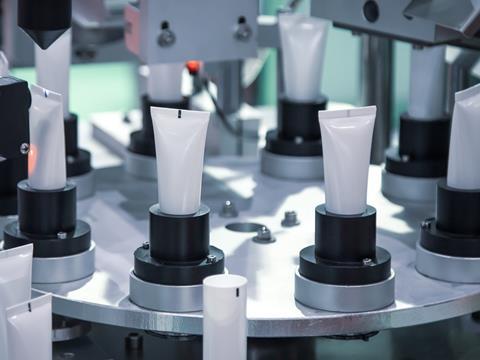 With CDP's global environmental disclosure platform opening for 2023 reporting, nearly 7,000 companies, including packaging industry players, are anticipated to disclose information on their production and use of what CDP describes as 'problematic plastics' for public availability.
Upcoming regulation is expected to potentially cause US$100 billion in annual financial risks to companies where governments require them to cover waste management costs at expected volumes and recyclability. Furthermore, US$400 billion's worth of investments in petrochemicals and plastics are feared to be at risk of becoming stranded assets, while near-term exposures to corporate liabilities from plastic-related pollution and material are expected to be higher than US $20 billion between 2022 and 2030.
CPD's solution highlights its belief that the private sector will help to combat these issues. Precisely 6,743 companies from the fashion, chemicals, food and beverage, fossil fuels, and packaging industries, amongst others, will publically disclose their generation and utilisation of plastic packaging, polymers, and durable plastics; the questions they are asked apparently reference existing frameworks designed by the Ellen MacArthur Foundation and UNEP's Global Commitment Framework.
The resultant data will be a 'vital first step' in overcoming industrial dependence on the production, use, and disposal of harmful plastics, according to CDP. The results will be made available from September.
"The scale of the plastic pollution crisis is no secret, so it's not good enough that many companies, investors and policymakers still lack the robust data needed to drive the rapid transformation we desperately need," says Cate Lamb, global director for Water Security at CDP. "To be able to act effectively, companies must develop a robust understanding of how they contribute to the plastic pollution crisis and formulate equitable and just transition plans to address this. In turn, investors and policymakers need access to relevant, comprehensive and comparable data across the global economy on which to make better decisions. 
"As mandatory environmental disclosure gathers momentum, we encourage governments to include plastics in their mandatory disclosure regimes. However, ahead of future policy developments, CDP is pleased that our system – through which more than 18,700 companies worth half of global market capitalization already disclose – can accelerate plastic-related disclosure and access to data at scale: this will be the foundation of transformative action to end plastic pollution and waste. I urge all companies to disclose on plastics, and CDP stands ready to support you on your journey to do so." 
 
"Investors have a critical role to play in addressing the plastics problem," adds said Annie Sanders, director of Shareholder Advocacy at Green Century Capital Management. "Not only do plastics pose an existential threat to our planet, but they present serious regulatory, financial, and reputational risks to companies that fail to take responsibility for their plastic waste. By engaging with companies to ensure they adequately address plastics-related risks, investors can protect shareholder value and help catalyze a circular economy where nothing we use for five minutes pollutes our environment for centuries." 
The development comes in light of shareholder petitions calling for the disclosure of plastic reduction efforts throughout 2022, including those drafted by investors for Amazon, ExxonMobil, and McDonald's. CDP states that 81% of respondents to a previous consultation amongst capital markets and supply chain members stated that the information gathered around plastics would be beneficial in informing their financial or procurement decisions.
Last December, the third annual Transparent 2022 report was released by WWF's ReSource: Plastic programme. It sought to rally its members behind systemic changes and encourage them to adjust their own business practices in tackling the plastic waste crisis.
McDonald's Corporation made a pledge last month to evaluate and report on the opportunities and risks posed by its transition into reusable packaging, which will include its impact on single-use solutions and the environment.