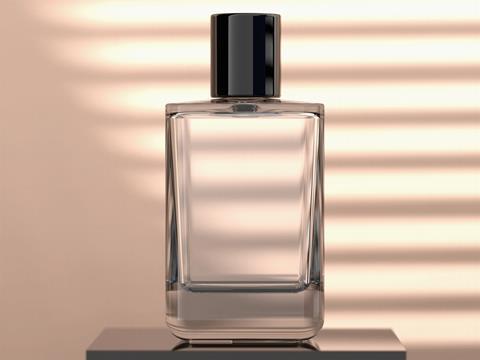 Sulapac has launched Sulapac Luxe, a bio-based material set to substitute hard plastics such as ABS in cosmetic bottle caps without sacrificing the feel, function, or aesthetics typical of high-end luxury packaging.
Sulapac Luxe is reportedly made of 'sustainably sourced' bio-based and biodegradable polymers, as well as wood flour from industrial side streams. As it is made from industrially compostable materials, according to Sulapac, it is not thought to leave permanent microplastics or toxic load behind during its life cycle.
In comparison to conventional oil-based plastics, Sulapac Luxe is said to be a more sustainable choice. Its bio-based carbon is sourced from plants and, as such, will re-enter the natural carbon cycle when it is released during incineration or biodegradation, the company says.
Additionally, Luxe and Luxe Flex are reportedly compatible with existing converting machinery to ensure resource efficiency and energy savings through its lower-temperature manufacturing process – as well as being recyclable through both mechanical and chemical processes, as has apparently been demonstrated by independent third-party institutions.
Sulapac also maintains that, while an LCA has not been finalised, it expects that Sulapac Luxe will result in a lower carbon footprint than oil-based virgin plastics due to its sustainability-minded design, manufacturing data, and utilisation of raw materials. The company also claims that the greenhouse gas emissions of Sulapac materials are calculated by external experts according to ISO 14067 and reviewed by an independent third party.
Based on the results of other Sulapac materials, the company also believes that Sulapac Luxe's carbon footprint when incinerated is lower than that of polypropylene.
On the other hand, Sulapac acknowledges the shortcomings of conducting LCAs, such as the invisibility of microplastic pollution in any impact category of an LCA and the fact that novel materials still in the midst of the scaling-up process tend to be produced in smaller factories as opposed to petrochemical materials.
The material is anticipated to be applied to fragrance bottle caps, lids, and cosmetic jars, while its wood-free alternative, Sulapac Luxe Flex, can also be utilised in compact powder boxes.
"Both Sulapac Luxe and Sulapac Luxe Flex can already be manufactured with recycled biopolymers made from post-consumer waste, which is an important factor for many of our cosmetic customers," Dr. Suvi Haimi, CEO and co-founder of Sulapac, told Packaging Europe. "Within the next five years Sulapac aims at using 100% recycled biopolymers, in all our materials.
"A circular bioeconomy is the only way we can achieve a sustainable future for generations to come."
She continues: "Sulapac is a pioneer in recycled bio-based materials and our aim is to use only recycled biopolymers within the next five years."
"One major challenge beauty brands face in replacing conventional plastics is the strict performance criteria of the chosen materials," says Colin Strobant, international sales director at Sulapac. "With Sulapac Luxe, we have shown that conventional plastics can be easily replaced without compromising on quality. We have listened to our customers' challenges, and the material has been through an extensive development process to ensure it stands up to the highest demands for luxury performance."
Sulapac Luxe is now commercially available and is expected to integrate seamlessly into existing injection moulding production lines.
CHANEL previously packaged its LES EAUX DE CHANEL 125ml perfume bottle with a bio-based cap produced by Sulapac; it reportedly contained 91% materials sourced from renewable, plant-based resources and FSC-certified wood chips.
Lumene's latest skincare product has been packaged in a bottle made from Eastman Cristal One E Renew, a recyclable resin containing molecularly recycled content.
Meanwhile, Quadpack's Idol Woodacity Solo Twist Compact features a wooden casing and a twist system expected to improve ease of access for both left- and right-handed consumers.