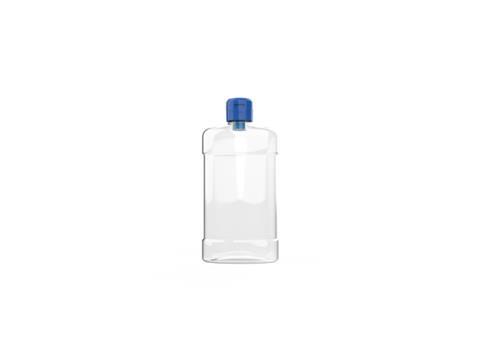 Silgan Dispensing has announced the launch of its new dosing solution, MeaSURE, a closure with a built-in chamber that delivers controlled dosing for applications such as laundry, cleaning, automotive, and personal care.
Silgan says that, when inverted, the MeaSURE closure dispenses the exact amount needed for the intended application with the customisable dosages available ranging from 5 to 40 ml. The solution offers convenient, controlled and reliable dosing with the use of one hand and reloads within seconds, the company claims.
According to the company, MeaSURE removes the mess and difficulty associated with using measuring cups. The new dispenser is compact and easy to use, Silgan adds.
The company explains that MeaSURE was designed with e-commerce and sustainability in mind. The solution reportedly meets Amazon's ISTA-6A compliance, which means it showed no signs of damage or leaking during the testing process.
In addition, Silgan says that the closure is ideal for concentrated formulas, which use less packaging and can save on both raw materials and shipping. The solution is reportedly suitable for laundry, lawn and garden, automotive, cleaning, and personal care applications.
Lee Luo, senior manager of category development for Silgan Dispensing, comments: "MeaSURE delivers on several key needs for our customers, including the need for omnichannel solutions, consumer-driven innovation and sustainability
"The continued rise in online shopping, the need for an improved dispensing experience, and the increase in usage of concentrates among consumers have all led to the creation of MeaSURE. The smart design of this closure addresses all of those factors at once."
Earlier this year, Silgan launched a new trigger sprayer featuring a patented plastic spring, which allows the dispenser to be made almost entirely of a single polyolefin and aims to boost the whole pack's recyclability.