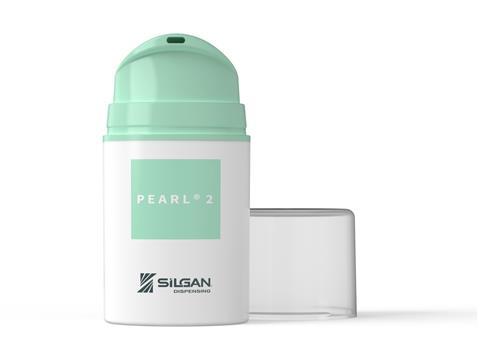 Silgan Dispensing has launched a new trigger sprayer, SP05 R, which features a patented plastic spring that enables the whole dispenser to be compatible with PET, PP, or HDPE recycling streams according to RecyClass testing.
The SP05 R uses Silgan Dispensing's LifeCycle Technology, a plastic spring portfolio that reportedly allows the dispenser to be made almost entirely of a single polyolefin, without the need to include non-recyclable materials and metals.
According to Silgan Dispensing, the SP05 is recognised by RecyClass as being compatible with both HDPE and PET recycling streams based on third-party laboratory testing using the Recyclability Evaluation Protocol for HDPE. The RecyClass recognition relies on the use of a clear PP trigger and other conditions being met.
Silgan Dispensing claims that the compatibility with PET recycling has been assessed by a third-party certification body recognised by RecyClass, apparently confirming the separability behaviour of this PP trigger during the PET recycling process. The SP05 R is also allegedly compatible with PP recycling streams as it is designed in line with a mono-material approach to enable higher recycling rates.
John Ferro, vice president of marketing and innovation at Silgan Dispensing, comments: "With SP05 R, we took everything that was great about the original and made it even more sustainable. We understand that sustainability continues to be a top expectation when it comes to packaging for many consumers.
"With this new plastic spring, the trigger sprayer along with the bottle can be placed in the recycling bin, eliminating the prior need to separate the two components before disposing."
In addition, Silgan Dispensing says that the new sprayer is high compatible with a broad array of formulas and can be made with a child-resistant feature if required by the customer. The trigger sprayer is apparently suitable for home, health and beauty, garden, automotive, and air care applications.
Silgan Dispensing adds that the new sprayer is available with either a spray or foaming nozzle.
Ferro explains: "We believe LifeCycle technology has the potential to be used in a variety of dispensing solutions, and SP05 R is a great example of that.
"With SP05 R, brand owners can feel confident that they are providing their consumers exceptional quality and improved sustainability."
Silgan Dispensing's Pearl 2, a next-generation airless system, was launched in September 2021 and also uses its LifeCycle Technology. The company says that Pearl 2's PP package has been certified as 'Completely Recyclable' by the Institute Cyclos-HTP, and is also considered by RecyClass to be compatible with the HDPE recycling stream. Pearl 2 will be available to purchase from July this year.
Both SP05 2 R and Pearl 2 will be available for demonstration at the PCD & ADF Expo in Paris from the 29th to the 30th of June. Silgan Dispensing will be exhibiting at booth K14, Hall 7.2.