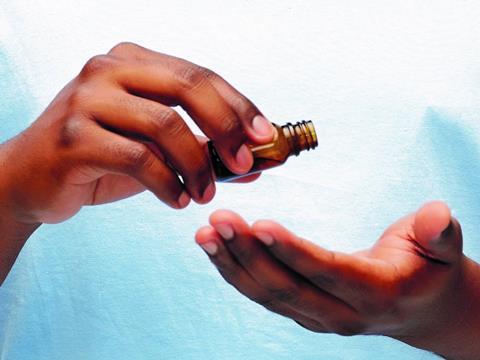 TekniPlex Consumer Products has released a range of Peel n Pour dispensing liners with a peel tab design set to package a range of liquid, powder, and solid products, cut down production costs, and simplify sourcing demands.
The liners are sold with custom orifice sizes to allow brand owners to customise flow to the specific products and utilise strong induction seals to prevent the substance inside the packaging from leaking. The peel tabs are also said to be easily removable while ensuring that the product inside does not spoil, and that evidence of tampering is still visible.
Peel n Pour's sealing properties are reportedly compatible with HDPE, PP, PET, and glass bottles, amongst other materials, and can be printed for brand customisation. Since it renders separate orifice reducers unnecessary, the packaging is thought to reduce production costs and simplify sourcing demands.
TekniPlex anticipates that the liners will be applied to liquids, powders, flaky goods like spices, and oral solid dose items such as pills or gummy vitamins. Consequently, the packaging is thought to be compatible with the household and personal care, beauty, automotive, and pharmaceutical industries, amongst others.
"Controlling product flow can be an overlooked benefit whose value is important because it significantly impacts consumer product experiences," says DeAnn Umland, vice president and general manager, Integrated Performance Solutions, Americas, TeknixPlex Consumer Products. "The ability to dispense only the desired amount of high-leverage products reassures consumers that they are less likely to waste product and more likely to keep the remaining product free of contaminants.
"How consumers use a product is a crucial aspect of its overall success, and Peel n Pour's dual benefits of dosing and leak prevention can tangibly heighten consumer experiences."
Back in the summer, Silgan Dispensing released its MeaSURE dosing solution, featuring a closure with a built-in chamber and allowing consumers to dose their laundry, cleaning, automotive, and personal care products.
Emballator also unveiled its small dose tube with an integrated and resealable twist-off closure to serve as a safety seal before use and ensure that the product stays fresh once opened.