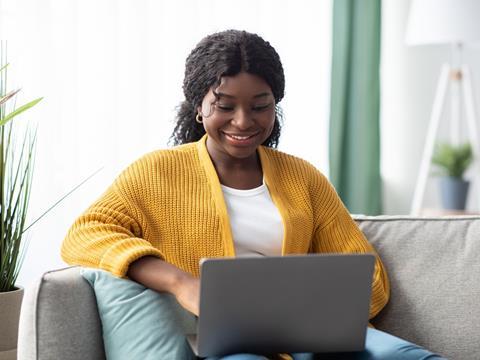 The Ellen MacArthur Foundation is launching the Circular Startup Index, a searchable database designed to connect businesses with startups in an effort to encourage investment and work towards a circular economy.
Available through the Ellen MacArthur Foundation's website, the index currently features 500 startups spanning various sectors, industries, and geographical locations, including Sway, Delete Cups, and Notpla. Each is a member of the Foundation's community and has been selected for pursuing at least one principle of a circular economy, from eliminating waste and pollution to circulating products and materials and regenerating nature.
The Ellen MacArthur Foundation believes that the Circular Startup Index 'acknowledge[s] the fundamental role startups play in the circular economy transition'. It is hoped that the database will bring capital to the innovation efforts of various startups and help scale up their solutions by enabling businesses to seek out collaboration partners through a single source.
"Designing a circular future requires radical innovation to rethink how our economy works," says Ella Hedley, project manager, Startups at the Ellen MacArthur Foundation. "Thousands of circular startups are already on the case. But they need more support and investment. So we created the Circular Startup Index to create visibility of the breadth of circular startups on the market and help businesses discover suitable circular solutions."
Hugh McCann, senior circular growth manager at DS Smith, added: "As a leading provider of sustainable, fibre-based packaging across Europe and the US, we are keen to work with disruptive businesses that can bring exciting and innovative circular solutions to DS Smith, helping us realise our purpose to redefine packaging for a changing world and reach our industry-leading circular economy ambitions.
"The Ellen MacArthur Foundation's Circular Startup Index has already expedited our work, bringing us into contact with potential partners – businesses that are leading the way and surfacing hundreds of circular solutions. We have already started working with one of the businesses we found on the Index, and are inspired by the ongoing opportunity to engage with some of the most forward-thinking businesses in the circularity space."
The Ellen MacArthur Foundation and UNEP's Global Commitment Framework is currently being used as a reference to collect data as part of CDP's global environmental closure platform, in which nearly 7,000 companies are expected to share information about their production processes and utilisation of 'problematic plastics'.
WRAP and the World Economic Forum's Global Plastic Action Partnership (GPAP) are also working alongside the Ellen MacArthur Foundation's Plastics Initiative to create a knowledge exchange network – combining expertise between their global initiatives and pushing back against the impacts of plastic pollution.
If you liked this article, you might also enjoy:
McDonald's Director of Sustainability in Europe on the company's approach to packaging sustainability
McKinsey on whether or not on-pack sustainability claims affect consumer spending
Perspectives from industry-leading experts on the EU's Packaging and Packaging Waste Directive revisions
A deep dive into the most important packaging sustainability trends and solutions