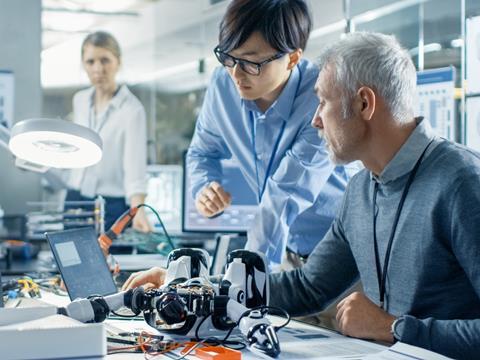 SABIC has revealed the SABIC Material Finder website, which is designed to offer manufacturers the option of searching, comparing, evaluating, and selecting specialty thermoplastic materials for a range of applications.
The site is said to review information on over 2,000 specialty resins, copolymers, and compounds from SABIC's portfolio – an effort to offer robust functionality and high-value, multi-point data, and several unique features for a range of customers.
A range of up-to-date SABIC product data is available through the Material Finder. Users can search or filter the information to meet specific requirements; a list of key features, target industries, and potential applications and use cases is available for each product grade.
Furthermore, specific properties, values and test methodologies, appropriate processing methods, and available or custom colour options are accessible through a deeper search. Registered users can save products through their individual profiles.
They can also download SABIC product material data from SABIC Specialities business. This content is available in multiple computer-assisted engineering platform formats, the company explains, with the intent of simplifying the selection process.
Through the website's comparison tool, up to five grades can be selected for side-by-side evaluation. Electrical, mechanical, impact, thermal, physical, and flame characteristics are amongst the key performance properties compared through this function; equipment specifications, settings, and conditions recommended for injection moulding, extrusion, wire coating, and other processes can also be compared.
Registering to the website also provides customers with access to curve data, design and processing guides, and other product literature. Designers can obtain CAE cards from seven widely used platforms, with more CAE software formats set to be added in the near future.
Additionally, the site provides guidance on purchasing SABIC materials in Asia, Europe, and North America individually and lists buying contacts. Where colour services are required, SABIC guides customers to the ColorXpress website to search for available colours and special effects, order colour chips, or request a colour match.
"We created the SABIC Material Finder website to give customers the advantages of convenience and control in the selection of our specialty materials," said Sanjay Mishra, head of R&D and Manufacturing for Specialties at SABIC. "By providing digital tools for accessing authentic, validated product data directly from SABIC, this new website can significantly streamline the decision-making process.
"Customers are also encouraged to go beyond the data and work with us one on one to ensure they have all the necessary information and insights to evaluate the best materials well-suited for their applications."
A new website and member portal from the International Molded Fiber Association (IMFA) has been created for members to present their organisations on a member directory, find and submit industry news, and post and respond to job opportunities.
Meanwhile, the Ellen MacArthur Foundation's Circular Startup Index is a searchable database designed to connect businesses with startups, facilitate investment, and guide the industry towards a circular economy.
If you liked this article, you might also enjoy:
The Lidl approach to packaging sustainability
How did Brazil achieve its 100% aluminium can recycling rate – and can it be replicated in the EU?
Experts have their say on the EU's Packaging and Packaging Waste Directive revisions
A deep dive into the most important packaging sustainability trends and solutions