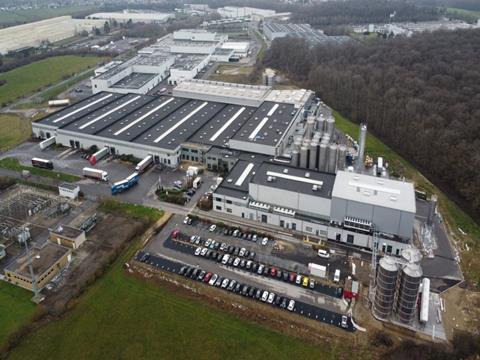 Plastipak has completed a "major" investment to expand annual PET production at its manufacturing site in Bascharage, Luxembourg, by 136%.
The original PET recycling facility, which converts washed rPET flakes originating from post-consumer bottles into food-grade rPET pallets, opened in Luxembourg in 2008. It is co-located with Plastik's flagship preform and container manufacturing facility.
The commissioning and installation of the expansion took 12 months, with Plastipak now announcing its official opening.
Plastipak says rPET produced at the site is converted into new preforms and containers at the Bascharage facility, which mainly serves the German and Benelux food and beverage markets.
rPET represents 27% of the total resin consumed in Plastipak's European sites in 2020, according to the company. At Bascharage, the site of the recent rPET expansion, the proportion of recycled resin consumed in 2020 was reportedly 45.3%.
The company adds that the expansion is intended to complement its existing recycling facilities in France, the UK, and USA. It also recently announced plans for a new recycling facility at its plant in Toledo, Spain.
Pedro Martins, executive managing director of Plastipak's European division, comments: "This latest investment to increase our capacity in rPET production actively demonstrates Plastipak's long-term commitment to bottle-to-bottle recycling and our leadership in the PET circular economy.
"Plastipak is the leading producer of food-grade rPET in Europe, with the majority of the post-consumer recycled material we use in Europe produced in-house."
Last month, ICIS announced that the price of rPET had reached "record highs", with post-consumer bottles prices in particular rising by over €200 per tonne in January.