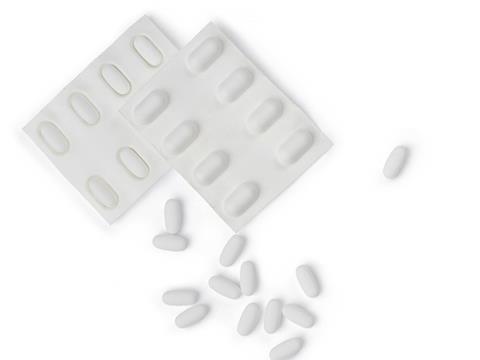 PA Consulting and PulPac have formed the Blister Pack Collective, which calls upon organisations in the pharma, consumer health, and FMCG industries to make use of PulPac's Dry Molded Fiber technology and provide a recyclable alternative to PVC blister packs.
It is said that an international figure of 100,000 tonnes of plastic is produced for medicine packaging every year. The Blister Pack Collective hopes to reduce manufacturing rates and limit the use of non-recyclable plastics to package over-the-counter and prescription drugs.
Dry Molded Fiber is reported to use renewable pulp and cellulose resources to produce fibre-based packaging. This is considered to be a low-cost, high-performance alternative to plastic, with the manufacturing process claiming to use less CO2 and very little water.
The resultant tablet is expected to provide a versatile, like-for-like, and scalable solution for pharma and healthcare companies to replace their PVC packaging. Following an initial proof of concept, industry players are encouraged to sign up and accelerate development.
"The innovative tablet blister packs designed by the PA team demonstrate a viable fiber-based concept of a circular solution in cellulose that can solve a global challenge," said Sanna Fager, chief commercial officer at PulPac. "Leveraging the benefits of our Dry Molded Fiber technology – instead of single-use PVC – these packs would be circular in paper streams and still be functional, scalable, but most importantly affordable.
"Industry players that seek to be a force for sustainable change in the packaging industry are very welcome to join the collective in support of this transition to sustainability with rapid adoption and global impact."
"It will take innovation and collaboration to tackle the climate crisis, and our partnership with PulPac epitomises this," added Jamie Stone, Dry Molded Fiber design lead and sustainability design expert at PA Consulting. "Using our collective strengths, we have found a solution to tackle one of the huge plastic waste issues across industries reliant on tablet blister packs.
"We now need industries to join us and help accelerate the development of this ingenious solution and help remove tonnes of problem plastic waste from the planet."
Philip Fawcus, Dry Molded Fiber technical lead and sustainable materials expert at PA Consulting, added: "PulPac's Dry Molded Fiber technology combined with the ingenious PA team has allowed the shapes, functions, and features of current plastic blister packs to be translated into cellulose – a huge step for the industry as they seek sustainable packaging options."
A €31 million private placement led by Aliaxis – followed by Stora Enso, Amcor Ventures, and Teseo Capital, as well as existing shareholders – previously contributed to the global roll-out of Dry Molded Fiber technology.
Other solutions to combat non-recyclable blister packs include Huhtamaki's Push Tab, a first-to-market, aluminium-free, mono-material PET blister lid intended for the global healthcare and pharmaceutical industries; and TekniPlex Healthcare's fully transparent recyclable mid-barrier blister package, a reported world first.