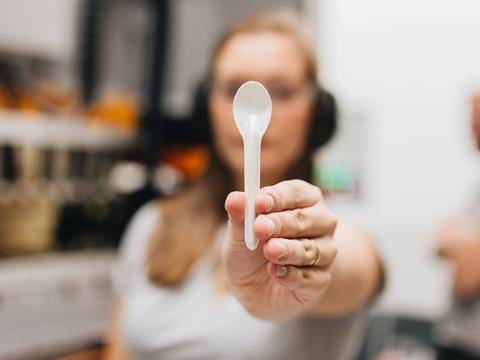 PulPac has closed a €31 million private placement led by Aliaxis – followed by Stora Enso, Amcor Ventures, and Teseo Capital, as well as existing shareholders – for the global roll-out of PulPac Dry Molded Fiber technology.
The investments in global commercialisation, production capacity, research and development, and supply chain availability were reportedly beneficial to the fibre's global distribution, with WPP claimed to be a participant in the equity raise and the largest shareholder. Other investors include PP Intressenter AB and Marcus Palm, participating through DryFiber Holding AB, with Pareto Securities AS and Vinge serving as financial and legal advisors, respectively, during the equity raise.
The money is thought to allow PulPac to increase the global presence and representation of Dry Molded Fiber; build application and demonstration centres; increase the standardisation of its product and roll-out of ready-to-use applications; gain commercial and third-party validation; and accelerate its supply chain with key partnerships on production and tooling, amongst other uses.
These initiatives are expected to contribute to PulPac's goal of replacing one million tons of single-use plastics by 2025, which in turn is expected to save five million tons of CO2 and one billion litres of water in comparison to conventional wet molded fibres. Furthermore, Dry Molded Fiber is said to provide high-speed manufacturing; as such, PulPac considers it a 'competitive alternative' to plastic packaging.
"PulPac today is seen as leading the technological race for sustainable packaging and replacing single-use plastics," says Linus Larsson Green, co-founder and CEO of PulPac. "With backing and support of such world-class partners, we have laid a strong foundation across the value chain. I am really excited to execute our plans and roll out our technology globally."
Roderick Sundell, CFO at PulPac, added: "Today marks a critical step forward on our mission of replacing single-use plastics at scale. We are extremely proud to welcome these leading partners into our cross-industrial alliance.
"Together, we will drive the transition forward at great speed to provide scalable solutions that are both cost competitive and sustainable."
Similarly, Emerald Technology Ventures united Beiersdorf, Chevron, Henkel, and WM in a venture-backed investment fund to connect start-up companies in the field of sustainable packaging with established companies and develop advanced materials.
UKRI and WRAP also awarded £1.2 million pounds to six projects looking towards sustainability in packaging, from Notpla Ltd's seaweed-based heat sealable film to WasteAid UK's Mpumalanga-based feasibility study and pilot project to implement a closed-loop system for plastic packaging.