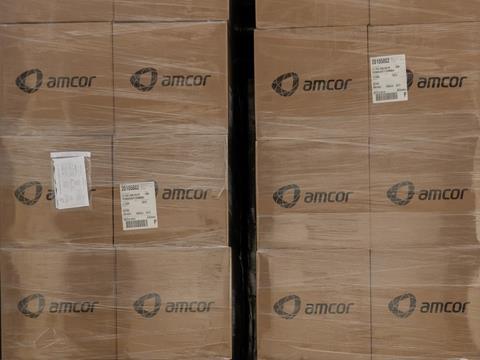 A joint research project agreement between Amcor and Nfinite Nanotechnology is expected to enhance recyclable and compostable packaging with nanocoating technology to improve its oxygen barrier performance.
The proof-of-concept phase will combine Nfinite's coating technology with Amcor's recyclable and compostable packaging materials. Once validated, the next stage of development is set to optimise the packaging's sustainability by analysing additional substrates like bio-based materials, as well as ensuring that it is compatible with Amcor's manufacturing processes.
"This joint research project agreement is an important step, and showcases Amcor's solution-based commitment to sustainability and innovation," said Frank Lehmann, vice president of Corporate Venturing and Open Innovation at Amcor. "Collaborating with innovative start-ups like Nfinite, particularly in the early stage of this exciting new technology, is one more way we are working to advance our shared sustainability goals."
Chee Hau Teoh, co-founder and CEO at Nfinite Nanotechnology, adds: "We're very pleased to have Amcor's support in advancing our ambitions to deliver this nanocoating technology in packaging applications. Once scaled up, we can begin looking for pilot companies eager to leverage this technology."
Nfinite was amongst the first batch of winners in Amcor's Lift-Off seed funding scheme last year, receiving $250,000 and the opportunity to work alongside Amcor's Research & Development team in a joint pursuit of circular and sustainable solutions. Smart reusable food packaging start-up circolution was named as a third winner earlier this year.
Siegwerk's UniNATURE Water-Oil Barrier Coating has been successfully certified for single-use paper plates with the aim of keeping fibre-based resources in the loop; and Melodea utilises raw material derived from cellulose in its barrier coatings to protect against oxygen, oil, grease, and water vapour.