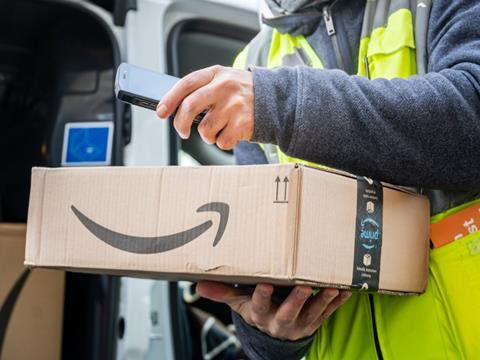 New research from the packaging manufacturer and consultancy Duo suggests that 56% of so-called Gen Z consumers – generally considered to be in the 10-25 age range, at present – are less likely to buy from a retailer again if their e-commerce packaging isn't sustainable or resourceful.
The research, which included 1,036 Gen Z consumers, found that 37% would overlook the sustainability of packaging to shop with the retailer again if they liked the product. The remaining 7% said they were undecided about how packaging sustainability affects their purchasing, according to Duo.
Nonetheless, sustainable packaging appears a significant part of the shopping habits of Gen Z consumers, with Duo's data suggesting that 78% ranked the ability to recycle packaging locally as an important 'green trait'. In addition, Duo says that five in 10 shoppers noticed on-pack sustainability claims and 37% reportedly made a conscious effort to read such messages.
Notably, Duo's research found that 73% of consumers were keen to be able to reuse packaging. Gen Z consumers apparently ranked the ability to reseal packaging and easily change the postal addresses as important factors for e-commerce packaging, as well as the strength and durability of packaging so that it can be used multiple times.
This plays into a preference for resourcefulness and pre-loved items among Gen Z consumers, which Duo identifies in its report. Zoe Brimelow, brand director at Duo, explains: "The popularity of pre-loved fashion is driving growing demand for packaging reusability amongst Gen Zs.
"52% are re-selling clothing and want to be able to use packaging again when they're trading and shipping via pre-loved marketplaces."
Overall, the research found that 60% of Gen Z consumers are more likely to buy from retailers offering pre-loved items in-store and online. For 31% of the consumers interviewed by Duo, the opportunity to save money was the main motivation for buying used goods.
Brimelow continues: "Recyclability has long been the defining trait for consumers when determining how sustainable they think packaging is. This continues to ring true for Gen Zs but we're also seeing a shift towards the resourcefulness of packaging, which is being driven by booming pre-loved and re-commerce trends.
"Gen Zs are thinking more about the lifecycle of packaging, which creates a new opportunity for retailers to change sustainability narratives. There's an opportunity to engage a generation of consumers to better consider the environmental performance of packaging beyond the end of its life and recycling.
"This could challenge misperceptions around materials like plastic and showcase the carbon saving benefits of such materials."
Nick Beighton, former CEO of online retailer ASOS, who contributed to the report, adds: "In order to build trust with Gen Z consumers, businesses must be transparent about their sustainability journey and what action they're taking to improve circularity.
"This should be weaved into all marketing collateral, from pre-purchase through to on-pack messaging. Gen Z consumers care a lot about packaging, and if you're not communicating your choices proactively, or providing information on how packaging can be reused or recycled as part of a circular approach - just like the garments they're buying and/or selling - consumers will vote with their purchasing power and leave your brand behind.
"Undoubtedly more change is coming, as this research shows. In order to futureproof your business, brands and retailers need to take greater responsibility for the materials they use to deliver positive environmental change.
"Making better choices for your customers now will prepare your business to meet future demand, as well as educating and inspiring consumers to do better themselves."
While Gen Z seems to have a strong preference for online retail, the COVID-19 pandemic has led to a significant expansion of e-commerce with consumers across both young and older age groups turning to online retail platforms. As brands adapt to and harness e-commerce trends, it is likely that the sustainable design of packaging will remain a key factor in engaging consumers.