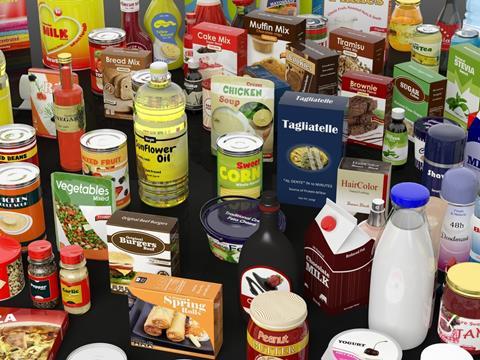 New studies conducted by Tetra Pak have suggested that food producers and manufacturers and consumers alike are struggling to prioritise sustainability efforts in the current socio-political and economic climate.
Supply chain challenges and disruption were identified as a roadblock in the pursuit of sustainability by 40% of the 150 UK- and Ireland-based food and beverage managers, directors, and business owners interviewed, followed by rising fuel and operational costs at 28% and the necessity of high investments in supporting technologies at 20%.
Although 36% stated that they consider sustainability efforts to be important, they added that other factors would need to be addressed in the next twelve to fourteen months – even though 70% believed that their organisation needed to do more to tackle sustainability-related issues in the coming year.
Furthermore, a fifth believed that their organisation had been 'too complacent' when it came to sustainability and climate change, yet 20% believed that their companies had not made the progress they aspired for over the past two years. 93% admitted that other issues are currently taking precedence over sustainability for socio-economic reasons.
The study concludes that 46% of managers, directors, and business owners believe governmental bodies can do 'much more' to guide and assist organisations in the pursuit of sustainability.
Meanwhile, in a separate study carried out with 500 consumers, two-thirds of respondents said that they 'highly value' companies' efforts to reduce their production of CO2, and 68% expressed their appreciation for recyclable food and drink packaging and the use of renewable materials.
43% stated that their opinions on decarbonisation in food production and manufacturing have changed since the beginning of 2022; for 13%, this was a 'significant' change. As a result, a third of respondents said that they will pay more attention to the issue going forward, with 27% also reporting that their feelings about recycling have strengthened.
"Our research clearly demonstrates the weight of socio-economic pressure currently facing food producers and manufacturers in the UK and Ireland," says Alex Henriksen, managing director North Europe, Tetra Pak. "With numerous factors now influencing decision making, one area that simply cannot be overlooked or postponed, with potential to shape the world we face tomorrow, is how we as a society facilitate a global shift towards a circular economy.
"Awareness of the benefits of environmentally responsible packaging has increased amongst consumers in 2022, with a significant portion of those in the industry admitting they had expected their organisation to be further along the path to progress here than where they stand today.
"It is our belief as an organisation, that we must continue to collaborate and work together to find innovative packaging solutions that build towards a more sustainable future for all. The consequences of a lack of action today, are simply too great to comprehend."
Tetra Pak's research falls in line with Duo's claim that 56% of Generation Z consumers, or those between the ages of 10 and 25, are less inclined to buy from an e-commerce retailer again if its packaging is not sustainable or resourceful.
Cathy Teasdale, co-founder of !mpatience, also warned that loyalty to a brand can be damaged by false, inaccurate, or unsubstantiated sustainability claims on its packaging, with 38% of consumers expressing their scepticism that such information is true. Similarly, Equator Design's vice president Edward Holden cited a study by Kantar that over half of the UK's population believe brands 'overstate their eco-credentials'.