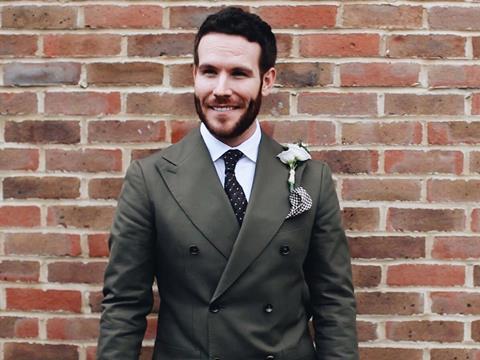 Employing external perspectives
Traditionally the process of packaging design may have been very much an internal one. Utilising internal knowledge and understanding of a business to package a product in a way that meets all of the business goals, from tone of voice to visual guidelines and aesthetic.
Now though, there is a real need for that external influence. The environment and sustainability consultancies that have sprung up as a result of the shift in consumer habits are now on hand to provide the guidance and expertise that perhaps has been lacking internally for many years.
By tapping into this expertise, listening, and understanding, businesses can begin to imagine where sustainability fits into their existing model, and where the gaps for evolution and growth exist.
In addition to this, brands and design agencies have started investing in sustainable experts within their internal teams as well. It has arguably become as important – or if not more important - as having a digital, human resource, or realisation expert. This will bring creditability, education and commitment to implementing a sustainable approach.
Bringing sustainable luxury to life
The luxury market, in particular, has had a significant lack of truly sustainable packaging, and it remains a relatively untapped space from the eco-friendly perspective. Generally, heavier packaging in the form of fragrances, wine, spirits or fashion, is considered to be more expensive, and more luxurious.
But what if luxury was defined by how sustainable a product and its packaging are? We are now in a moment where this shift could become a reality. Brands and designers have started to explore lighter forms of packaging, or even, no packaging at all, targeting Millennials and Gen Z who are more aware of the implications of packaging waste.
These groups also make up 40% of all luxury spending, according to a recent report from Luxe Digital, which shows that brands and designers will need to provide products that meet their demands. This includes sustainability at the core, as well as new innovations and meaningful experiences.
Entries into last year's Pentawards have been highlighting this change in luxury, such as the Air Co Vodka for example - a pioneer of the eco-luxury shift, and also the need for greater consideration of the impact specific packaging designs are having on the environment, and how businesses measure this.
In addition, we will likely see more frequent introductions of external experts to advise on packaging design from across the sustainability and environmental industry to support this shift to a sector that puts the planet first.
By cataloguing this shift in priority and consideration for the new era of business, sustainability can form a core function within the business model, and encourage more inventive and healthier methods of packaging for the years to come. To move forwards, not backwards.