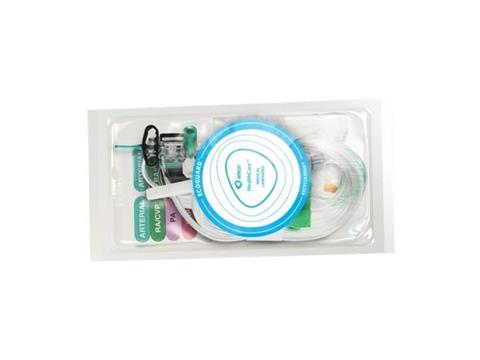 Amcor has unveiled a mono-PE laminate in pursuit of all-film medical packaging that can be recycled in the polyethylene stream; it reportedly lowers the pack's carbon footprint while maintaining patient safety.
It is anticipated that the film will result in recycle-ready lidding for 3D thermoformed packages that contain drapes, protective materials, catheters, and injection and tubing systems. Other applications include 2D pouches for wound care materials and gloves, among other products.
Alongside recyclability, the laminate aims to offer high performance and device safety which, in turn, ensure that the packaging is patient-safe. It is hoped to help medical device manufacturers, and the healthcare industry at large, take further steps towards more sustainable packaging practice.
"This launch demonstrates our commitment to innovation for the healthcare industry and showcases the incredible work of Amcor's R&D experts," said Daniel Roiz, sales and marketing director at Amcor Healthcare EMEA. "We are committed to continuing to advance our portfolio towards delivering on our pledge to develop all of Amcor's packaging to be recyclable or reusable by 2025."  
Amcor's HealthCare Recycle-Ready Medical Laminates will be on display at COMPAMED in Düsseldorf from 13th – 16th November.
Late last year, Amcor announced a five-year deal with ExxonMobil to purchase an increasing supply of chemically recycled certified circular polyethylene in its pursuit of implementing 30% recycled material across its portfolio by 2030.
It then acquired Shanghai-based medical device packaging provider MDK in early 2023, seeking to add to its existing portfolio on the Chinese market.
Meanwhile, in another potential pharmaceutical packaging application, YUTOECO has converted cellulose substrate into a transparent, plant-based film for moulded fibre packaging.
If you liked this article, you might also enjoy:
The L'Oréal approach to packaging sustainability
What steps is Apple taking to make its packaging more sustainable?
How did Brazil achieve its 100% aluminium can recycling rate – and can it be replicated in the EU?
Experts have their say on the EU's Packaging and Packaging Waste Directive revisions
Also, if you're interested in packaging sustainability, you will want to attend our Sustainable Packaging Summit in Amsterdam on 14-15 November. The Summit brings together leaders and pioneers from across the industry to align strategically, learn, network, and create a critical mass to accelerate change. You can learn more by clicking here, and you can buy a ticket to attend here.