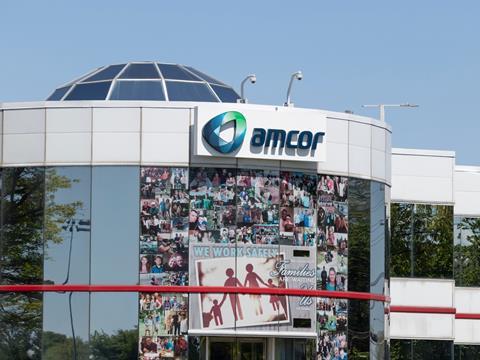 Amcor has announced its acquisition of MDK, a Shanghai-based provider of medical device packaging, in an effort to complement its existing portfolio on the Chinese market.
With MDK generating annual sales of approximately $50 million, it is hoped that the company's paper-based packaging range, coating capabilities, and customer base will also strengthen Amcor's position in the Asia Pacific medical packaging sector – specifically its four manufacturing sites contributing to the Chinese, Indian, Japanese, and Southeast Asian markets.
Previous business ventures in the region include the opening of Amcor's new Asia Pacific Innovation Center in Jiangyin, China, and of a dedicated healthcare packaging facility in Singapore last year.
"As Amcor continues to sharpen its focus on higher growth priority segments, the addition of MDK will enhance our already strong healthcare platform in the Asia Pacific region," said Ron Delia, CEO of Amcor. "MDK's talented team brings strong capabilities and a complementary product and customer portfolio.
"We look forward to working together to unlock value creation opportunities for customers in this fast-growing, high-value segment, which we believe will help us continue to deliver strong returns for our shareholders."
The acquisition is subject to customary regulatory approvals and is expected to close in the March 2023 quarter.
Stora Enso recently announced the successful completion of its acquisition of De Jong Packaging Group, with the company intending to expand its portfolio into renewable packaging, e-commerce solutions, and other applications. It is hoped that the new business endeavours will result in a combined corrugated packaging capacity of 2,000 million m2.
Meanwhile, Smurfit Kappa has acquired Pusa Pack's bag-in-box packaging plant in Onda, Castellón, Spain, to expand its own manufacture of bag-in-box solutions.