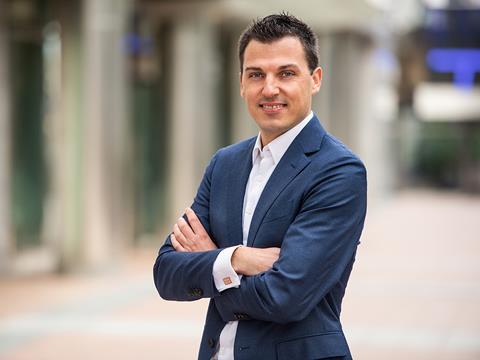 In January, the European market saw rPET reach "record" prices, with ICIS reporting colourless post-consumer bottles (PCBs) and flake reaching unprecedented highs. According to ICIS, the rise in bottle prices is being influenced by multiple factors- including low yields and limited availability of bottles linked to a change in consumer behaviour- while production costs are being driven up by the rising energy and transport costs in Europe.
The building legislative pressure to increase the amount of recycled content in products has been driving an "explosion" in demand, according to Nicholas Hodac, Director General at UNESDA Soft Drinks Europe, the European soft drinks industry trade group. The EU's Directive on single-use plastics will require PET beverage bottles to contain 25% recycled plastic from 2025, and this requirement will ramp up to 30% from 2030. "We have said that we will go beyond the 25% and 30% set by law," he said. "Instead, we will aim to achieve 50% in 2025 and 100% in 2030."
A surge of sustainability commitments from businesses in many sectors has also further fuelled the growing need for rPET. "Everybody's making commitments to achieve higher levels of circularity as part of their strategies to reduce the environmental footprint," Hodac said, "so they're implementing strategies to increase circularity, and one of the ways of doing that is by using recycled content, and most notably the recycled content coming from bottles."
But the supply, he explains, has not been able to keep up with the demand, driving up prices. The problem with the elevated prices, Hodac explained, is that they make business more expensive, and, in turn, place a higher price-tag on sustainability. "It's not possible that virgin material is cheaper than recycled material, it needs to be the other way around," he said. "If you want to incentivize sustainability, recycled materials should be cheaper."
There are some key steps that UNESDA Soft Drinks Europe argues will support the beverage sector in dealing with the demand. "First of all, the fact is that to recycle more, you need to collect more, so collection needs to be ramped up for more recycling to take place," Hodac said. "Countries are introducing more efficient collection schemes." He went on to explain that these schemes are not being implemented at a high speed, meaning that the material being fed into the system is not enough to help meet the demand.
Delays from the European Commission in authorizing the production of recycled material for food-contact applications have further impacted supply, Hodac said. "Investments have been made, but they can only start producing if they have authorizations."
UNESDA Soft Drinks Europe is "pushing forward" with their commitments to reduce packaging waste despite the rising prices, but it is requesting that the Commission introduces minimum requirements for new deposit return schemes to ensure their quality and efficiency. It also calls for an acceleration of the authorization processes, which, Hodac adds, the Commission has already proposed legislation to address.
In December, the trade group along with two other organizations in the European beverage industry called for the European Commission to mandate a right of "first refusal", which they claimed would prevent PET from being downcycled and enable a closed loop. "What's happening today is that these bottles are finding their ways in textile, in toys, in automotive- name it- because they are so popular, and it's a high-quality material," Hodac said. "And we have nothing against people using that material, however, in the first place, the loop needs to be closed," he added, "and if we do not need the material, then it can go off."
The fluctuating gas and oil prices and the availability and prices of raw materials have created a volatile situation that makes it difficult to predict what the situation will look like in the near future, Hodac notes. However, he adds that the Commission will be reviewing the EU Packaging and Packaging Waste Directive (PPWD), which outlines sustainability requirements and targets for packaging and packaging waste and protects the circulation of packaging in the EU Member States. "We're hopeful for a piece of legislation which will address this situation," Hodac said, "and then help us to very quickly correct this imbalance."