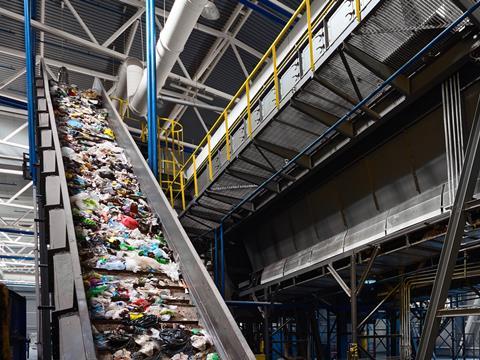 The HolyGrail 2.0 initiative has entered its next project phase, in which its digital watermarking technology will be tested for such features as detection, ejection, and purity at three industrial-level testing facilities in France and Germany.
The initiative is set to utilise advanced commercial samples from the aforementioned countries and Denmark to launch a pilot market in France and test at scale in one national market. Support from the French not-for-profit CITEO, the involvement of various French companies in HolyGrail 2.0, and the country's 'ambitious' recycling objectives are cited as reasons for testing in this location first.
Subsequently, the pilot is expected to provide stakeholders with real-life data on the potential value creation of digital watermarks for the optimal sorting of packaging waste. This can be used for operators across the waste management value chain to improve their sorting systems while brand owners and retailers work towards their recycling goals.
An HG2.0 in-person meeting to plan the pilot market with all key stakeholders will take place at Pellenc ST's headquarters in Pertuis, France on 30th January. Registration will remain open until 20th January.
The news comes after the initiative's successful semi-industrial validation of a prototype detection unit for digital watermarks with a 99% detection rate. Ken Sickles, EVP and chief product officer at Digimarc, believes that such solutions will improve the classification and sorting of such materials while increasing their traceability.
Around the same time as the last project phase's completion, Procter & Gamble incorporated digital watermarks into the labels for its Lenor-brand shrink-sleeve labels as part HG2.0 initiative.
Furthermore, INEOS Olefins and Polymers Europe joined HolyGrail 2.0 last year, aiming to address and improve the sorting and recycling of plastic packaging waste.