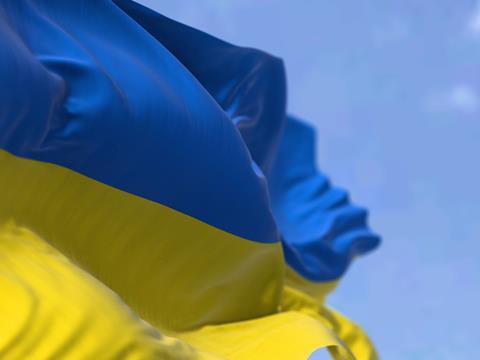 We've asked our friends in the Ukrainian packaging industry how we can help their companies and people, and the answer has been clear. By buying Ukrainian packaging and services, the European packaging industry can contribute immensely to the survival of the Ukrainian economy and human lives.
To that end, in collaboration with the Packers Club of Ukraine, we've created this page to make connections between companies in the Ukrainian and European packaging value chains. Take a look, and if you think you might be able to help and make a worthwhile connection, get in touch via the contact details provided.
This page is live, and will be updated periodically with new listings.
If you're a Ukrainian packaging company and would like to be listed here (completely free of charge, of course), get in touch with us at editor@packagingeurope.com
Paperovyy Eco Svit (Paper Eco World) - Ukrainian manufacturer of sachet packages and bags for cement, dry and other construction mixtures. Our company's policy has always been based on assessing future challenges and minimizing their negative impact.
All profits from our exported products will now be sent to the funds helping the army and refugees.
However, you can also help directly by visiting the official websites of:
Non-governmental charitable foundation "Повернись живим" - www.comebackalive.in.ua/donate
National Bank of Ukraine - www.bank.gov.ua/en
Contact with us:
+380 97 33 62 567 (Viber, Telegram)
@paperecoworld
FOOD in BOX is a trademark of Univest Marketing Company, a producer of paper disposable tableware and packaging for the delivery of food in Ukraine for vending companies, fast food restaurants, coffee shops, ice cream markets, and cinemas.
We produce paper cups (single wall cups for cold and hot drinks, double-wall cups, ripple cups), buckets for ice cream, salad bowls, soup cups, noodle cups, snack boxes, burger boxes, and packaging for french fries etc.
Our industrial complex, logistics center and workshop (19,000 m2) are located in Ukraine.
We are constantly updating our equipment fleet, using certified raw materials, and introducing new technological solutions. We have Quality Management System ISO 9001, Food Safety System FSSC 22000, Forest Stewardship Council FSC® (FSC-C137643).
Our assets include successful audits of McDonald's, Nestle, Danone, Auchan and Disney.
We have experience of supplying packaging to more than ten countries in Europe.
Now we are looking for new foreign wholesale customers of tableware.
https://www.youtube.com/watch?v=6PZ5vCNwetw
I am Oleh Tymchenko, managing director of PAK TECHNOLOGY Ukraine. We produce souvenir packaging from cardboard, tin, combined for many leading alcohol companies in Ukraine. Also, we have customers in European countries. You can learn more about the company and the range of products on our website www.packtechnology-ua.com.
A few hours after the start of Russian aggression, our city was occupied. The personnel of our company, and this is more than fifty employees (with families of more than 150 people), like the rest of the city residents, were blocked, unable to leave the city, unable to work and earn a living. There are no logistics today.
We cannot supply raw materials and deliver our products to Ukrainian and foreign customers.We are looking for any financial support for the employees of our company until the city is unlocked. After that, we will be able to provide the enterprise with raw materials, produce products and deliver them to our customers.
This can be a returnable financial assistance that we can return after stabilization in Ukraine, or an advance payment for our products under a signed contract, with delivery after stabilization in Ukraine and the restoration of supply chains.
Tel., WhatsApp, Viber: +38 095 2879988 [2]
e-mail: tymchenko_o@packtechnology.com.ua
Releaf Paper is the world's first manufacturer of sustainable paper from fallen leaves. We produce sustainable craft paper for printing, wrapping goods, manufacturing of paper bags and corrugated packaging, and other paper products.
Our patented technology allows companies to produce paper from renewable raw materials without the use of chemicals and - and also facilitates a CO2 reduction of 78%. Using only fallen leaves and recycled fiber, we make high-quality paper with properties that are in no way inferior to ordinary paper.
We produce paper with density from 70 gsm up to 300 gsm, and with a monthly capacity of up to 500 tons.
Since our founding in 2021, Releaf Paper has carried out projects with Loreal, NYX, Weleda, Samsung, Schneider Electric, and has become a partner of Canopy Planet and WWF.
CONTACTS:
+380 9393 4 4848
Farmmash was founded in 1999 as a manufacturer of pharmaceutical and food primary packaging: closures, droppers, squeeze nasal sprayers, dosage sprayer pumps, measuring cups and spoons, HDPE bottles and containers, pipettes, doypack spouts, edible oil closures and more. At present, our enterprise may offer a full production cycle for polymer products, from design concept to making a press mould, followed by manufacturing of finished products.
Our injection and blow molding areas are equipped with state-of-the-art automated injection-moulding machines from Engel and Arburg. We have an over 3500 sq. m. production area in a modern warehouse.
All polymeric materials and dyes we use are properly permitted for use in food and pharmaceutical packaging production.
Farmmash is certified under international standard ISO 9001:2015 Quality Management Systems.
Farmmash guarantees high quality for all its products and services. Continuous quality control is carried out at all stages of the process flow.
We are looking for new customers and partners in Europe.
Contact person:
Viacheslav Voitko
Head of Sales and Marketing Department
Mob: +38 067 309 87 74
e-mail: v.voitko@farmmash.com
MONOPACK LLC is a manufacturer of flexible packaging, polypropylene, and shrink labels with high-quality service.
The principles of the company consist of an individual approach to the needs of each client, precise fulfillment of the requirements of the implemented FSSC 22 000 standard "Food Safety Management System", and following the specified growth strategy vector.
In a short period, MONOPACK company has been able to offer the market a wide range of products, the manufacture of which includes the most complex technologies. Making the most of all the advantages of various rotogravure printing technologies, it provides the packaging solutions for the food, chemical and pharmaceutical industries. The stability of the quality of products is provided by constant monitoring at all stages of production - from the incoming control of raw materials, to the release of finished products.
The dynamic development of the company is enabled by effective cooperation with each partner and a focus on achieving the highest results.
Contacts:
+380 56 790 22 07(08)
ask@monopack.ua
PULP MILL PRINT is a printing specialist situated in Ukraine.
The main directions of its activities are sheet-fed and web-fed offset printing of periodic editions, advertising printing, newspapers, catalogs, label products, and the production of cardboard and flexible packaging.
With its own logistics centre, the company can deliver products to anywhere in the continent.
Its clients include: Johnson, Oriflame, Coca-Cola Ukraine, Roshen, Avon, Billa Ukraine, Schwarzkopf, VOGUE UA, Burda International, and Mary Kay.
The company can support international companies through printing on products like cardboard and flexible packaging.
CONTACTS: