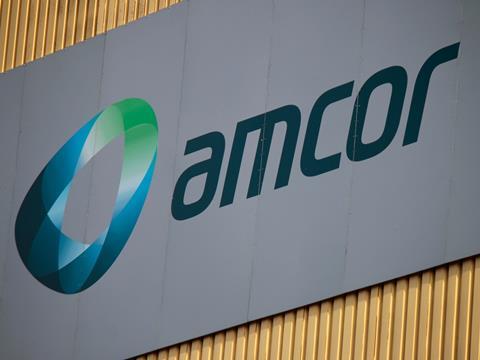 Amcor has announced that it will sell its three factories in Russia, which represent around 2-3% of its total sales, with the transaction expected to be completed in the second half of its 2023 fiscal year.
Amcor says the announcement is in line with its statement in March regarding the scaling down of activities across its Russian operations following Russia's invasion of Ukraine on February 24th, 2022. In the statement, authored by Amcor's CEO Ron Delia, the company said its "first focus is the safety of our people in Ukraine", adding that it had proactively closed its site in Kharkiv, Ukraine, to protect its local team.
"We are deeply concerned about the humanitarian crisis in Ukraine and are actively contributing to the relief efforts," Delia wrote. Speaking on Amcor's values, he added: "We recognize that our packaging products help people in communities everywhere with their daily necessities. Our sense of obligation extends also to the multinational customers we partner with in Ukraine and Russia."
Amcor has operated in Russia for more than 20 years. The company's three factories in Russia reportedly generate 2% to 3% of total Amcor sales. In the announcement, Amcor explained that it would scale down activities in Russia by focusing its manufacturing on supporting only existing multinational customers, suspending new projects and investments, and discounting exports from the country as soon as possible.
Amcor says it will now sell the three factories. While noting that it is difficult to determine the exact timing, the company expects the completion of the sale in the second half of its 2023 fiscal year.
Until completion, the company says it remains committed to supporting its employees and customers while preserving value for shareholders through an orderly sale process. The company adds that it is also undertaking proactive initiatives to help offset the future impact of divested earnings.
According to Amcor, it accounted for a number of potential outcomes regarding the sale of its factories in Russia in its quarterly and year-end financials for FY22. In the report, the company says it expects a negative impact of approximately 2% related to the scale-down and planned sale of its three plants in Russia.
Last month, Tetra Pak announced that it would withdraw from all ongoing operations in Russia and divest all business there to local management. The company claims that increasing restrictions on Western exports to Russia have caused unsustainability in the supply chain.