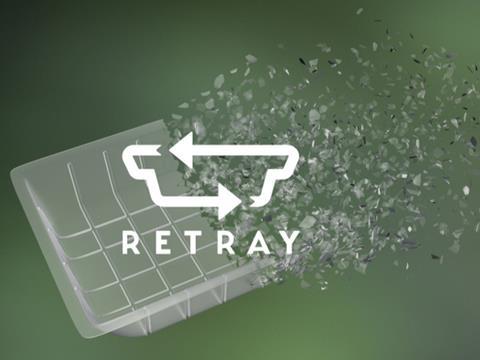 Evertis has achieved Retray certification from the Ecosense Foundation for its monolayer and multilayer PET films for food packaging applications, recognising their recycled content, traceability, and Evertis' management of their plastic waste.
Ecosense's Retray certification scheme quantifies the amount of recycled material in thermoformed PET packaging in accordance with the EN 15343 standard and its own recyclability guidelines. The scheme aims to bring such packaging closer to a circular economy model.
Additionally, sheet producers awarded with Retray certification can verify the traceability of the recycled raw materials used to manufacture their films, as well as the management of the resultant plastic waste.
Evertis itself claims that it has always aimed to close the loop and contribute towards a circular economy for thermoformed PET packaging, with its latest product launches such as the Ecoseal film and the Ecobar PET/barrier/PET packaging structure said to integrate the UN Sustainable Development Goals and pursue circularity, recyclability, and eco-design.
The announcement comes after Evertis was first awarded Ecosense certification in 2019. The company now aims for an average amount of 50% recycled content incorporated into its products by 2023.
Dow's REVOLOOP PE resins were previously certified by AENOR as containing at least 30% post-consumer recycled content, as well as being produced in a traceable process.
Sealed Air's CRYOVAC Sealappeal flexible packaging range also received the Vegan Trademark from the Vegan Society last year, which was said to make Sealed Air the first producer of vegan-compliant flexible packaging.
Furthermore, SIG recently reported that 100% of the aluminium it uses in its aseptic carton packs will be ASI-certified in an effort to cut down on carbon emissions during production and develop efficient supply chains.