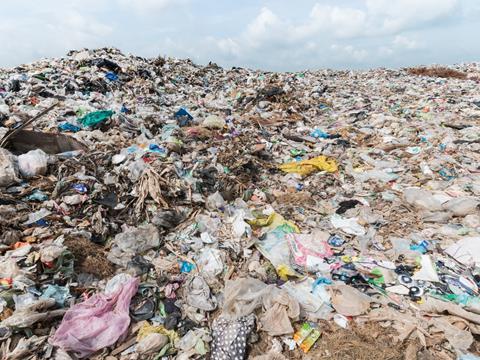 The Eurofins Assurance network has launched a new Zero Waste to Landfill Certification Service in an effort to provide companies with a 'fact-based' system to display their efforts to redirect waste away from landfill.
The service is designed to assess and verify the efforts taken by businesses to prevent waste from reaching landfills; once an assessment is made, companies are rewarded one of three achievements – a Zero Waste to Landfill Certificate, Near Zero Waste to Landfill Certificate, and Advanced Waste Diversion Certificate. These indicate that the company in question has achieved 99%, 95-99%, and 85-99% waste to landfill, respectively.
Using this method, it is hoped that customers can use the certificates themselves, as well as data and reports, to display their progress towards sustainable business practices. This is also expected to facilitate transparency into the company's operations, which Eurofins claims is a vital component in achieving a 'more collaborative and engaging ESG landscape'.
The service is thought to align with the UN's Sustainable Development Goal 12, specifically the environmentally conscious management of chemical substances, reducing the generation of waste, and promoting sustainable business practices amongst companies.
Circularise recently partnered with ISCC and aimed to support transparency and data integrity for mass balance certification with a public, blockchain-based digital system. According to Circularise, it complements, and is an important part of, the certification process.
Recent recipients of sustainability-related certification include Mondi, achieving Cradle to Grave certification for its portfolio of wide uncoated fine papers; Dow and its AENOR certification for its REVOLOOP polyethylene resins; and UPM Raflatac, whose linerless product range achieved CarbonNeutral certification from Natural Capital Partners.