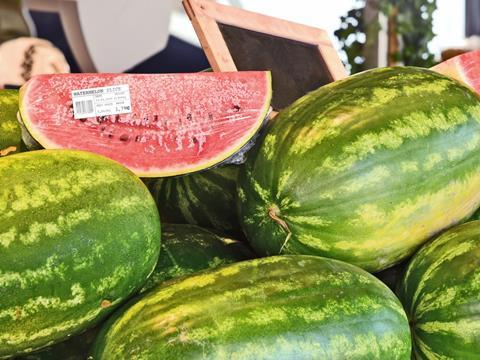 UPM Raflatac has announced that its whole linerless product range has now achieved CarbonNeutral certification issued by Natural Capital Partners in accordance with The CarbonNeutral Protocol.
According to UPM Raflatac, its direct thermal (DT) linerless labelling products offer a 40% reduction in material usage compared to traditional labelling technologies, helping customers reduce their packaging footprint.
In addition, UPM Raflatac says that linerless labels are in high demand across the packaging value chain. The DT linerless market has reportedly seen 15% year-on-year growth in recent years.
The company adds that its linerless products have already been certified by the Carbon Trust. The new CarbonNeutral certification from Natural Capital Partners apparently verifies that UPM Raflatac's unavoidable emissions are compensated.
For example, UPM Raflatac claims that its linerless products' cradle-to-cradle greenhouse gas (GHG) emissions are compensated through global projects that are recognised by international standards, such as the Gold Standard. This includes projects to support grassland conservation projects in the US, facilitating clean cooking initiatives in China and Bangladesh, and improving water infrastructure in Malawi, Uganda, Eritrea, and Kenya.
The company says that this means customers can deduct emissions related to its linerless products from their life cycle assessment (LCA) calculations.
Robert Taylor, sustainability director at UPM Raflatac, comments: "Our ambition in UPM Raflatac is to go beyond fossils.
"In practice, this means that we are constantly innovating new ways to reduce the carbon emissions of our products. This is a must to meet our climate commitments but also, for our business as the market demand for sustainable labelling solutions is high and growing all the time.
"The new CarbonNeutral product certification of our linerless range is a great addition to our CarbonNeutral product portfolio which already includes the RAFNXT+ products.
"This is a big leap forward in providing our customers even more sustainable solutions and enabling them to take positive climate action."
Natalie Taylor, director of client solutions at Natural Capital Partners, adds: "We work with leading organisations to deliver action on climate change and create a more sustainable world.
"Our joined-up approach helps organisations like UPM Raflatac address their environmental impacts by using carbon market solutions which also support sustainable development. UPM Raflatac's new CarbonNeutral product is a great next step on their climate action journey."