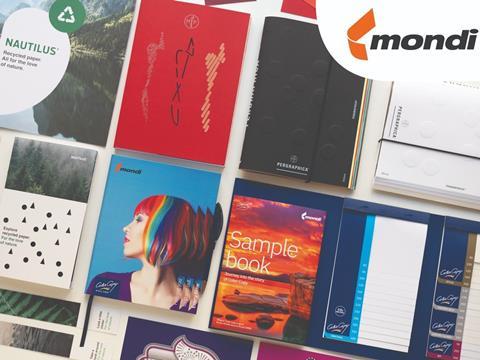 Mondi's portfolio of wide uncoated fine papers from its Austrian, Slovak, and Russian mills have been awarded the Cradle to Cradle certification at Bronze level.
The portfolio includes Mondi's professional printing brands Color Copy and PERGRAPHICA, as well as its range of NAUTILUS branded recycled papers, and a wide office paper portfolio. Mondi claims it will be the first company to offer an extensive uncoated fine paper portfolio as Cradle to Cradle Certified.
The Cradle to Cradle certification is a recognised standard for safe, responsible materials and products intended to support the transition to a circular economy. The programme assesses five categorised of sustainability performance: material health, clean air and climate protection, and water and soil stewardship, for which Mondi received Bronze certification, and product circularity and social fairness, for which Mondi received Certified Gold. This means that Mondi's uncoated fine paper portfolio receives a Bronze Cradle to Cradle certification overall.
Devan Naidoo, marketing and sales director at Mondi Uncoated Fine Paper, comments: "We are proud to kick off the year with this strong sustainability achievement underlining our Mondi Action Plan 2030 (MAP2030) commitment to create circular-driven solutions.
"For many years, Mondi has been a leader, and often a pioneer, in the sustainability of its uncoated fine papers. For example, Color Copy became the world's first FSCTM certified colour laser paper in 2005.
"Thanks to our new Cradle to Cradle certification our customers have a uniquely wide choice of products to support the environment and contribute to the circular economy without sacrificing on quality or price."
Mondi's stand-up pouch for cleaning products, developed with the manufacturer Werner & Mertz, was awarded Gold Cradle to Cradle certification in 2021.
Last year, Mondi also announced that it was aiming to make 100% of its products reusable, recyclable, or compostable by 2025 as part of its MAP2030 action plan. The company is one of over 70 organisations calling on the UN to negotiate a legally binding treaty on plastic pollution ahead of the UN Environment Assembly next month.