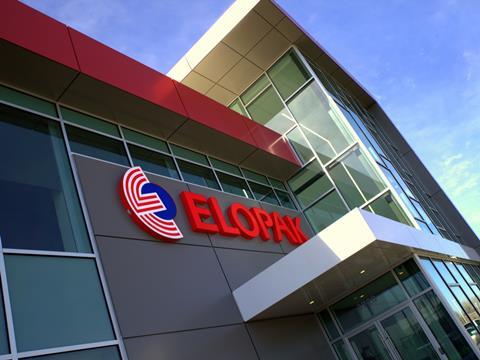 Elopak is building a new plant in the USA with the aim of meeting customer demand and accelerating growth in the Americas.
Around US$50 million, including lease liability, will be invested into the new plant between this year and next, financed through Elopak's Revolving Credit Facility. Expected to create around 100 new jobs, the plant is anticipated to commence production in the fourth quarter of 2024.
Lionel Ettedgui, EVP North America, says: "Over the last few years, Elopak has delivered very strong profitable growth in Americas. The time has now come to increase capacity to further strengthen our organization and enable us to provide quality service to our customers in Americas faster and more efficiently."
"I am truly excited about this investment," adds Elopak CEO Thomas Körmendi. "This is a response to the strong demand that we are seeing for our innovative and sustainable solutions. It is a landmark investment for our company as Americas is one of the key building blocks of our strategy."
DS Smith's Cartogal production plant in A Pobra do Caramiñal is set to expand after an €11.35 million investment. It is claimed that energy-efficient systems will be constructed using 'environmentally friendly' materials.
Similarly, the German Federal Ministry for the Environment, Nature Conservation and Nuclear Safety (BMUV)'s Environmental Innovation Programme is also funding the construction of a demonstration production plant for traceless' plant-based, compostable biomaterial.
A production plant for SIG's aseptic carton packaging is also entering operations in Queretaro, Mexico, in another bid to take advantage of growth potential in North America and produce 500 million carton packs in its first year.
If you liked this article, you might also enjoy:
McDonald's Director of Sustainability in Europe on the company's approach to packaging sustainability
McKinsey on whether or not on-pack sustainability claims affect consumer spending
Perspectives from industry-leading experts on the EU's Packaging and Packaging Waste Directive revisions
A deep dive into the most important packaging sustainability trends and solutions