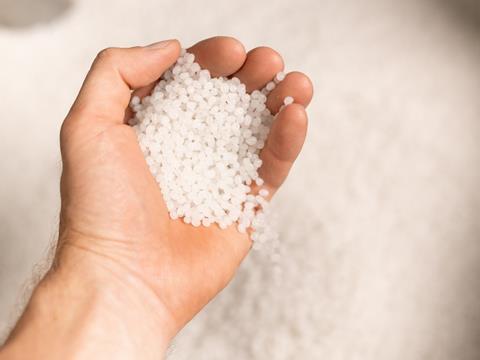 Syclus is building what claims to be the first ethanol-to-ethylene production plant in Europe in Geleen, The Netherlands, with a predicted annual capacity of around 100,000 tonnes. The plant is set to enable a more sustainable production process for plastics.
The plant will utilise Axens' Atol technology to produce renewable ethylene yields – said to adhere to the ARG and Chemelot requirements – from ethanol. The process is also thought to optimise energy use and subsequently minimise emissions.
CropEnergies operates a renewable ethanol plant near the site and, having acquired a major share in Syclus in 2022, now plans to regionally produce ethanol. With an investment of €130 million thought to be required, the plant is scheduled to begin basic engineering later this year and production in 2026.
"Syclus has selected Axens as licensor for the ethanol to ethylene project," said Igor Hensing, General Director of Syclus B.V. "Axens' Atol technology provides a high efficiency combined with a low energy consumption process next to high product quality and safety performance.
"This supports Syclus' ambition to set a new benchmark in renewable ethylene. Based on our cooperation Axens has shown to share Syclus' ambition and we are convinced to have selected the right partner to make the design, construction and operation of our plant a success."
"Having a 50 percent stake in Syclus, we are very happy that they have taken the next step for the realisation of the ethanol to ethylene project with the selection of Axens as a partner," continued Stephan Meeder, CEO/CFO of CropEnergies AG. "Renewable ethylene is an important step in defossilising the production of plastics, making it more sustainable.
"Depending on the results of the feasibility study which is currently being carried out, CropEnergies expects to make a decision for the next phase, which will be the basic engineering, by the end of this year."
Jacques Rault, executive vice president Technology & Technical Support at Axens, added: "Atol is a mature technology that already counts 5 references around the world. We couldn't be happier to work on Atol's first reference in Europe and are honored to have been selected by Syclus.
"Atol is a safe, reliable, low-carbon solution and we have all the reasons to believe that it is the future of renewable ethylene."
Enval Limited's advanced recycling technology is being utilised by Nestlé Mexico and Greenback Recycling Technologies at a new recycling plant in a bid to create pyrolytic oil from hard-to-recycle plastics.
Meanwhile, Neste has invested $111 million into its Porvoo-based refinery, aiming to recycle a yearly 150,000 tons of liquefied plastic waste into petrochemical feedstock.
If you liked this article, you might also enjoy:
The Lidl approach to packaging sustainability
How did Brazil achieve its 100% aluminium can recycling rate – and can it be replicated in the EU?
Experts have their say on the EU's Packaging and Packaging Waste Directive revisions
A deep dive into the most important packaging sustainability trends and solutions