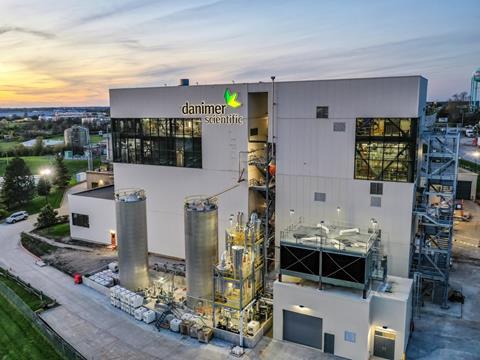 Danimer Scientific is expanding its collaboration with Chevron Phillips Chemical (CPChem) to use Rinnovo polymers produced in a loop slurry reactor process to create biodegradable cast extrusion films, blown extrusion films, injection moulded parts, and rational moulded parts.
Danimer's proprietary Novo22 catalyst technology is used to create Rinnovo, a type of PHA synthesized from lactones. This can then be incorporated into the production process for biodegradable materials and contribute towards the replacement of fossil-based plastics.
The previous agreement between Danimer and CPChem secured the use of CPChem's loop slurry reactor design to produce a continuous reactor system, which could then be used to manufacture Rinnovo.
CPChem's facility in Bartlesville, Oklahoma features research equipment said to enable rapid product testing across a range of processing conditions. Its testing and analytical abilities are thought to speed up the development and optimization of resin formulas by offering a more rapid feedback loop.
"Our business relationship with CPChem continues to yield results, and we're excited for the further opportunities that lie ahead," said Stephen E. Croskrey, chief executive officer at Danimer. "CPChem's Research and Technology lab in Bartlesville, Oklahoma, is a premier facility staffed with world-class talent that we believe will accelerate the path toward adoption of Rinnovo materials in high-volume applications that will assist in lowering the cost to serve key markets.
"We continue to be excited about the potential of our MarTECH process technology and related collaborations to advance Danimer's Rinnovo, another CPChem initiative that can help accelerate change for a more sustainable future," added Venki Chandrashekar, CPChem vice president of research and technology.
In another partnership, CPChem and Charter Next Generation (CNG) are using Marlex Anew Circular Polyethylene to produce overwrap film for fresh produce and e-commerce deliveries, among other applications.
Meanwhile, Danimer has worked with TotalEnergies Corbion to produce a TUV-certified home compostable coffee pod biopolymer in line with upcoming biodegradability legislation.
If you liked this article, you might also enjoy:
The L'Oréal approach to packaging sustainability
What steps is Apple taking to make its packaging more sustainable?
How did Brazil achieve its 100% aluminium can recycling rate – and can it be replicated in the EU?
Experts have their say on the EU's Packaging and Packaging Waste Directive revisions