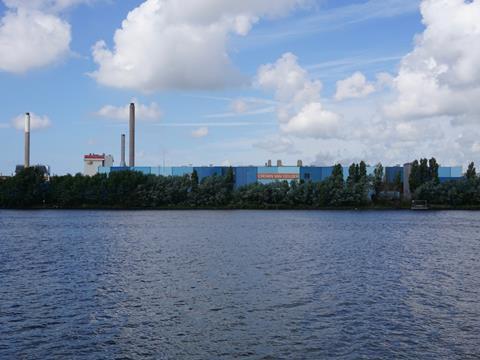 Crown Van Gelder B.V. has been declared bankrupt by the District Court of Noord-Holland with its financial difficulties partially attributed to the high costs of energy and raw materials.
The company is a producer of paper for such applications as ice cream packaging, luxury shoppers, and High Speed Inkjet printers. It possesses two paper machines at its mill in Velsen and reports that it sells 90% of its paper to customers outside of the Netherlands.
In spite of its apparently positive operating result for the 2022 financial year, Crown Van Gelder has been unable to resolve a liquidity shortfall caused by increased costs – especially those stemming from energy and raw materials – and a sharp decrease in orders causing long-term standstills in production. The company also expresses its uncertainty about future market developments and has filed for bankruptcy in the belief that it cannot meet its payment obligations.
"Innovation has always been at the heart of our paper mill," said Miklas Dronkers, CEO of Crown Van Gelder. "I am very proud of our employees who are always looking for innovation and opportunities.
"Crown Van Gelder has changed the world of paper with our globally acclaimed inkjet paper Crown Letsgo and our sugar beet paper Crown Native. It hurts that our beautiful independent paper mill has been confronted with this situation."
The managing board and bankruptcy trustees from Pot Jonker Advocaten and Schenkeveld Advocaten, respectively, are said to be in deliberation with several interested parties regarding the continuation of the mill's activities in the future.
The news follows Crown Van Gelder's partnership with HP ColorPRO to improve the former's print quality, lower running costs, and provide 'exceptional' runability.
Energy prices have been a concern for various packaging sectors in recent months. In light of uncertainty arising from Russia's invasion of Ukraine, Cepi has called upon national governments to prioritise the paper and pulp industry in its efforts to secure affordable gas supplies.
Plastics Recyclers Europe expressed its own concerns that energy prices can represent up to 70% of operational costs, which is feared to drive recycling companies out of business.
Packaging Europe also spoke to Rob van Gils, CEO and managing partner at Hammerer Aluminium Industries, who called for politicians' intervention in the rising cost of energy before aluminium manufacturers are forced to close their doors.