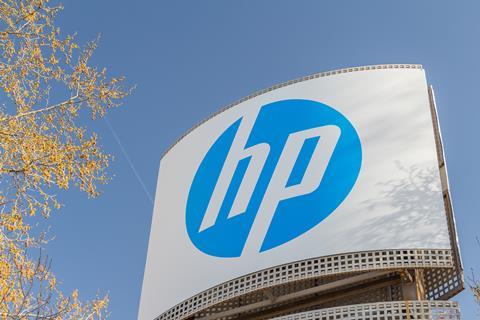 HP Inc. has revealed a series of print-related innovations, including a new inkjet web press, an enhancement of its existing print technology, and partnerships with various international paper mills.
Brilliant Ink, its newest high-volume production inkjet web press from the HP PageWide Web Press T485 HD series, is intended for commercial, publishing, transactional, and direct mail applications, amongst others. The 42-inch width press is expected to be applied to a versatile range of media types and formats and is purported to provide a high-quality print with a wide and vivid colour gamut. Users can supposedly print directly to coated and uncoated offset media, at speeds of up to 400,000 pages per hour and 800 fpm/244mpm mono and colour in Performance mode.
Expected to be available in the first half of 2023, the HP PageWide Web Press T485 HD with HP Brilliant Ink can be purchased as a new order or as an upgrade to existing PageWide T400 series presses.
"We are excited to announce the expansion of our PageWide portfolio with HP Brilliant Ink," said Annette Friskopp, global head and general manager at HP PageWide. "This new HP PageWide press offers Print Service Providers brilliant quality while printing at amazing speeds," said Annette Friskopp, Global Head and General Manager at HP PageWide.
"The HP PageWide T485 HD with HP Brilliant Ink was designed to provide offset-class quality and to help increase return on investment for our customers, allowing them to improve their profitability and growth."
The Web Press T250 HD has also been improved with a new 800 fpm/244 mpm mono mode. This is thought to increase its productivity by 60% for monochrome applications, offer a monthly duty cycle of 90 million pages, and produce 1250 x 300 pages and 6x9 book blocks per hour.
Additionally, HP ColorPRO has partnered with paper mills from across the world, including UPM, Pixelle, Burgo, Sylvamo, Crown Van Gelder, Georgia-Pacific, and Mondi. It is hoped that the collaborations will improve the companies' print quality, lower running costs, and provide 'exceptional' runability.
Velox Ltd. unveiled its Micro-Pixel Drop Shape Control this week, with the new technology aiming to provide direct-to-shape digital printing for extruded plastic and laminate tubes.
CCL Label also innovated digital hybrid inkjet technology for the embellishments of conventional printing, for which it was a finalist at this year's Sustainability Awards.
Earlier this year, Sihl introduced its ARTYSIO brand – a series of digital, aqueous inkjet printing solutions for packaging applications.