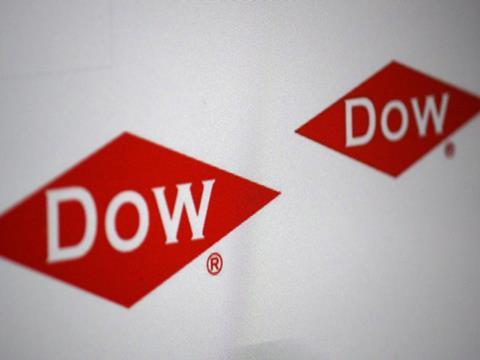 Dow has set out a list of targeted actions in its pursuit of $1 billion in cost savings in 2023, which includes optimising labour and service costs – involving the reduction of around 2,000 roles.
This optimisation falls under the company's goal of achieving $500 million's worth of structural improvements. Such an ambition also includes increasing productivity via end-to-end process improvements and shutting down select assets. Dow plans to evaluate its global asset base with a particular focus on Europe, hoping to ensure long-term competitiveness and enhance cost efficiency.
The other $500 million is expected to be saved through operating expense reductions with a particular focus on near-term cash flow. This is set to include reduction in logistics and utilities costs and raw materials purchased; a decrease in turnaround spending with a continued focus on maintaining safety and reliability; and aligning spending levels to the macroeconomic environment.
A charge of $550 million to $725 billion is set to be recorded in the first quarter of the year, with asset write-downs and write-offs, costs associated with exit and disposal activities, and severance and related benefit costs expected to be the biggest drivers.
According to the company, its long-term plan of growing its underlying EBITDA by greater than $3 billion by 2030 while reducing its carbon emissions by 30% in comparison to its 2005 baseline remains on track, as does its goal of reaching carbon neutrality by 2050. It now plans to engage local stakeholders in each region and in compliance with local regulations and consultation processes.
"We are taking these actions to further optimise our cost structure and prioritise business operations toward our most competitive, cost-advantaged, and growth-oriented markets, while also navigating macro uncertainties and challenging energy markets, particularly in Europe," said Jim Fitterling, CEO and chairman and at Dow. "We remain committed to capitalizing on our long-term growth opportunities in a disciplined and balanced manner, and these actions further position us to advance our Decarbonize and Grow strategy and strengthen our competitive position."
In other news, Crown Van Gelder B.V. has recently been declared bankrupt by the District Court of Noord-Holland due to financial difficulties caused in part by the high costs of raw materials and energy.
Billerud CEO Christoph Michalski also spoke with Bo Wallteg, editor-in-chief at nord emballage, about the company's growth strategy investments in Norway and the US.