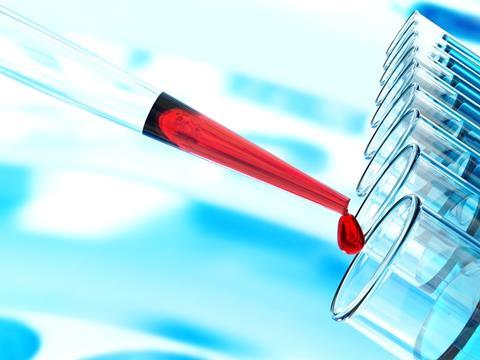 Cellbox Solutions GmbH, a provider of warm chain logistics solutions for the research, development, and shipment of cell-based therapies and cellular diagnostics, has been awarded a €2.5 million initial grant and €10 million in additional equity funding from the European Innovation Council's Accelerator Programme.
Designed to transport organoids, tissue patches, cellular 3D prints, and other difficult-to-freeze and non-freezable cell types, Cellbox's solutions are aimed at academic and industrial groups in the life sciences R&D sector. The technology is based on a portable live cell transport incubator with live cell logistics solutions for healthcare companies.
Its initial grant will be put towards the development of the company's technology for the workflow of clinical trials and cell therapies for the cell and gene technology market; the €10 million equity component is set to expand its logistics services and establish hubs in Europe, the US, and Asia-Pacific.
The two-year €2.5 million grant is set to be paid out in August, with the equity investment commencing in early 2024.
"We are very proud that the EIC Accelerator jury has chosen to support Cellbox in the development and commercialization of its sophisticated warm chain logistics solutions in a fierce competition among numerous European start-up applicants," said Kathrin Adlkofer, Prof. PhD, founder of Cellbox Solutions GmbH. "Our goal is to bring our innovative and enabling live cell transport technology to key healthcare markets and ultimately to patients in Europe, the U.S. and Asia-Pacific."
Back in March, Miwa Technologies received €5 million in funding through the EIC Accelerator programme to further implement its smart reusable packaging system into European supermarkets.
Peli BioThermal's Crēdo Go – a reusable, flexible, temperature-controlled shipping solution – was also unveiled late last year. It is designed to help pharmaceutical companies reach environmental, social and governance goals, cost reduction targets, and operational performance indicators.
If you liked this article, you might also enjoy:
The Lidl approach to packaging sustainability
How did Brazil achieve its 100% aluminium can recycling rate – and can it be replicated in the EU?
Experts have their say on the EU's Packaging and Packaging Waste Directive revisions
A deep dive into the most important packaging sustainability trends and solution