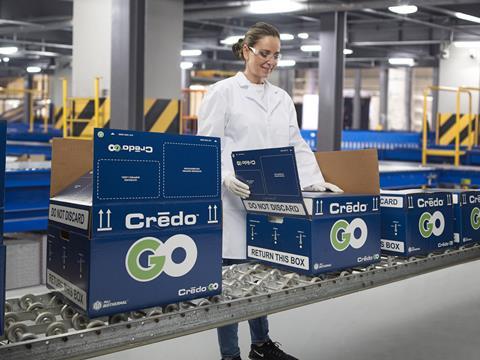 Peli BioThermal has announced a new reusable, flexible, temperature-controlled shipping solution. It says Crēdo Go is designed to adapt to customer programs, as well as helping pharmaceutical companies reach environmental, social and governance goals, cost reduction targets and operational performance indicators.
"The number of commercially approved pharmaceutical products that require strict temperature control is growing rapidly. And we understand that discovery, clinical trials, and commercialisation require different solutions," says Phil Gyori, CEO of Pelican Products Inc. (the parent company of Peli BioThermal).
"Crēdo Go brings together Peli BioThermal's long-trusted technology and modern design innovation to improve payload protection, increase component longevity and minimise a program's carbon footprint."
Apparently, Peli BioThermal's shipping solution combines customer collaboration and data-driven optimisation to propose a portfolio of shipper options that meet unique business and program requirements.
Each shipper is supplied with 2-, 4- or 6-TIC configurations to dial thermal duration up or down and switch between open and tight temperature control to meet typical and complex shipping lane profiles.
The company states new box build automation technology offers increased throughput and capacity potential with reduced lead times for new shipper configurations while a simple, repeatable and accurate pack-out process reduces packing time, increases daily throughput and minimises assembly error.
Additionally, TIC BridgeGuard technology distributes the phase change material coolant where it is most needed to reduce the impact of thermal bridging without sacrificing payload space or increasing chargeable shipper weight.
Crēdo Go users begin by working with a dedicated product specialist to identify opportunities for improvement and cost reduction by collecting customer-specific data points to input into Peli BioThermal's Trufit optimization software.
Allegedly, this analysis tool utilises customer data to build an optimal solution portfolio that meets the needs, goals and performance metrics of any program. Once a program is up and running, Crēdo ProEnvision software provides order, shipment and maintenance support to measure and continually improve program performance.