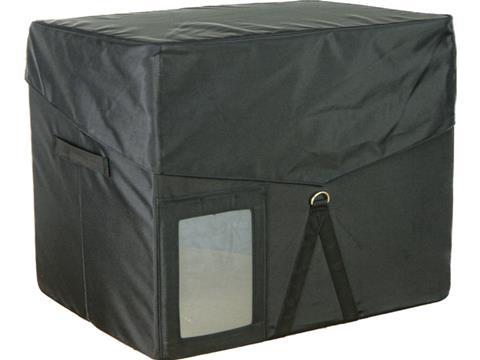 Returnity has launched The Last Box, a reusable solution anticipated to replace almost four million cardboard boxes for shipping and delivery in retailers' internal operations in 2023.
Over one billion cardboard boxes are used to move products between factories, distribution centres, and stores every year, according to Returnity. The company aims to help its customers reduce the amount of waste ending up in the environment by apparently eliminating the use of 50 cardboard boxes and 300 feet of packing tape with each Last Box used.
Collectively, brands and retailers that utilise The Last Box are expected to save nearly four million cardboard boxes and 24 million feet of packing tape this year – an effort currently led by Happy Returns by PayPal.
Additionally, the solution claims to lower retailers' packaging expenses by 30% at minimum, and without the requirement of breaking down empty boxes or spending excessive time unpacking products, employees are thought to save 30 seconds per Last Box used.
The box is designed to be stackable – reportedly allowing for 30 Last Boxes per pallet – and to collapse and nest for storage and reverse shipments. Also claiming to be tamper- and water-resistant, it is made from lightweight materials and can carry over 50lbs per box.
Returnity states that, between now and Earth Day, customers can receive a free Reusable Packaging Analysis covering the best channels for reusable packaging, cost analysis, volume and use rate modelling, and environmental impacts.
Late last year, Peli BioThermal unveiled a flexible, temperature-controlled, reusable shipping solution for cold chain products in the pharmaceutical industry. Similarly, Jägermeister has redesigned its shipping boxes to incorporate over 90% recycled paper, aiming to save 249 tonnes of CO2 every year.
Packaging Europe also spoke to Returnity's CEO, Mike Newman, about measuring the environmental and economic success of reusable packaging models – which, he says, is not a simple answer, but should not be a case of "how many" but "how often".