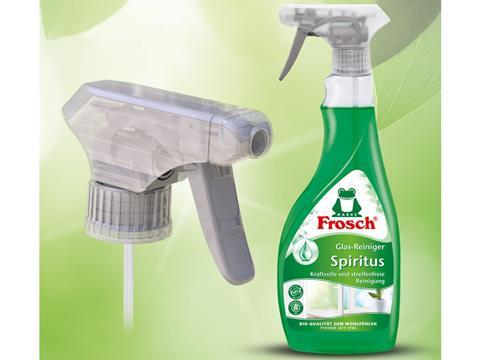 Berry Global has created a removable trigger sprayer suitable for refillable packaging – reportedly incorporating 29% post-consumer recycled plastic and offering an 18% weight reduction compared to the current market standard.
Reportedly made from over 97% polypropylene, the 3R trigger sprayer is said to be easy to handle, while its pre-compression technology is designed for easy spraying.
The trigger sprayer was developed in collaboration with Werner & Mertz and received a WorldStar Global Packaging Award at interpack 2023.
"The development of the 3R has been a very successful collaboration, and we are very grateful to Patrick Schmidt and his team at Berry for their contribution," said Immo Sander, head of Packaging Development at Werner & Mertz. "A small, lightweight plastic pump with recycled material in the functional components is both new and innovative and this has been confirmed by the winning of these two prestigious awards."
Earlier this year, Aptar Pharma removed metal components from multidose nasal spray pump applications with APF Futurity, designed for nasal saline for other over-the-counter pharma products.
Silgan Dispensing's SP05 R trigger sprayer also incorporates a patented plastic spring thought to make the whole pack compatible with PET, PP, and HDPE recycling streams.
A trial conducted by M&S and Re saw the implementation of refillable own-brand cleaning and laundry products, including home- or industrially-recyclable spray triggers and pumps.
If you liked this article, you might also enjoy:
McDonald's Director of Sustainability in Europe on the company's approach to packaging sustainability
McKinsey on whether or not on-pack sustainability claims affect consumer spending
Perspectives from industry-leading experts on the EU's Packaging and Packaging Waste Directive revisions
A deep dive into the most important packaging sustainability trends and solutions