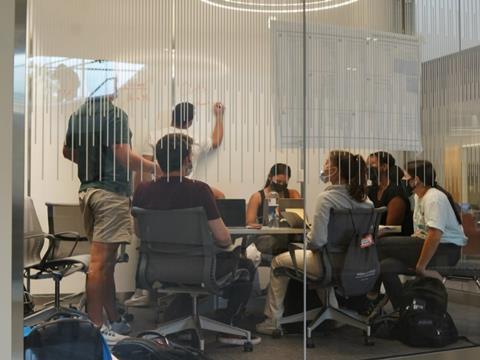 Amcor has launched a Lift-Off session dedicated to Michigan State University (MSU), providing packaging-related start-ups from the university and its wider network the chance to win up to $250,000 in seed funding.
To participate in the programme, student teams and start-ups are encouraged to present ideas within the focus areas of alternative barriers, smart and connected packaging, new business models, biomaterials, fibre, and recycling. Up to eight will be shortlisted to pitch their innovations to a team of Amcor leaders at an event taking place on 2nd November 2023.
The winners will be chosen based on the merit of their technology, its scalability, and its business model, and the concept's potential to fit into Amcor's existing operations. Successful start-ups will then receive funding, gain access to Amcor's research and development teams, and be included in the MSU Research Foundation entrepreneurial ecosystem in Michigan.
Additional investment opportunities may be provided to the winners by Red Cedar Ventures and Michigan Rise, both of which are subsidiaries of the MSU Research Foundation.
The programme is supported by the MSU Research Foundation and its network, with a further opportunity for MSU student teams to compete for a grant of up to $10,000 in a collaboration with the MSU's Burgess Institute for Entrepreneurship and Innovation.
"Since its inception a year ago, the Amcor Lift-Off program has led to several key partnerships with early-stage start-ups in the packaging space," said Frank Lehmann, vice president of Corporate Venturing and Open Innovation at Amcor. "Our collaborative approach is helping pave the way for the next generation of innovators, and we're excited to see ground-breaking ideas from the teams at MSU."
"We're thrilled to collaborate with Amcor on this Lift-Off program to provide MSU start-ups, student teams, and local businesses with access to funding and resources to advance their packaging innovations," added Dr. Brad Fingland, director of Venture Creation at the MSU Research Foundation's Spartan Innovations. "This initiative aligns with our mission to foster innovation and entrepreneurship while creating economic opportunities for the state of Michigan."
The Lift-Off session comes after the opening of a newly renovated MSU School of Packaging building on 20th April. Amcor supported the programme with a $10 million investment, which included the establishment of an Endowed Chair of Packaging Sustainability.
Amcor launched its Lift-Off initiative last April. Its first winners were Bloom Biorenewables, a chemical and biorenewables company converting plant waste into chemicals for packaging; and Nfinite Nanotechnology, which aims to make packaging recyclable and compostable through the use of smart nanocoatings.
Smart reusable food packaging start-up circolution was announced as a third winner earlier this year. The company's pay-per-cycle service for FMCG brands aims to complement Germany's existing bottle-deposit system and reduce the carbon footprint of each manufacturing cycle.
If you liked this article, you might also enjoy:
McDonald's Director of Sustainability in Europe on the company's approach to packaging sustainability
McKinsey on whether or not on-pack sustainability claims affect consumer spending
Perspectives from industry-leading experts on the EU's Packaging and Packaging Waste Directive revisions
A deep dive into the most important packaging sustainability trends and solutions