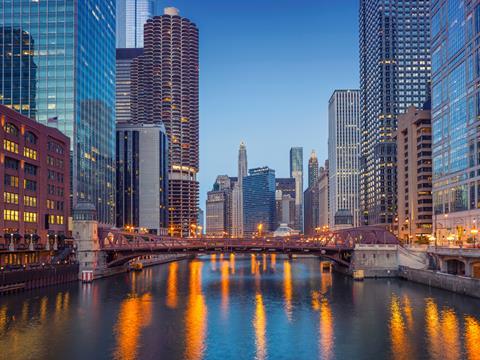 With the biggest line up of smart packaging expert speakers since pre-pandemic, the AIPIA Smart Packaging Summit in Chicago, (hosted by Pack Expo International, McCormick Place, 25 October 2022) will offer an important overview of the latest developments in connected and digital packaging.
Insights will show how Brand Owners are addressing consumer needs for better product information, as well as building better relationships with them.
For example, in a keynote Adhithi Aji, founder and president of Adrich, will discuss Driving Consumer Engagement and Incremental Purchases. He will demonstrate how smart, connected packaging, enabled by Internet of Things and AI, is now allowing packaging to go beyond its traditional role.
In the new era where packaging is livestreaming usage data from consumers' homes, brands are utilizing packaging as a mechanism to obtain deeper consumer insights, engage consumers at point-of-use, and drive more loyalty and repeat purchases.
He will discuss how smart packaging initiatives have helped brands achieve tangible business results using case studies from our clients worldwide. These include using different smart packaging formats for speed-to-market including peel & stick labels; using real-time consumer insights to change consumer behaviour; and combining sustainability and convenience with smart packaging.
In his presentation, David McCloskey, president of Authentic Labs will cover Leveraging Connected Packaging for Consumer Insights. With a whopping 68% of US shoppers using their phones to research products while in physical stores and 94% have scanned a QR code during the last year.
He will show you how to engage with these consumers (as well as those who bought online) to tell your story, answer questions and build their trust while creating transformational data streams that can influence future product development and marketing.
While Leigh Dow VP, global marketing for Identiv will offer a company perspective of Smart Packaging as a Marketing tool. In it delegates will learn how Identiv enabled authentication and a connected brand experience with the limited-edition US NHL (National Hockey League) Nashville Predators jersey commemorating the retirement of legendary goaltender No. 35, Pekka Rinne. The jerseys contain an embedded near-field communication (NFC) tag designed for a long-term marketing relationship with fans.
Thanks to our cooperation with Pack Expo International, AIPIA and its partners Packaging Europe are able to offer an excellent value package to attend this transformational event. A one-day pass to the AIPIA Smart Packaging Summit is just $295.00. So why not book your ticket today and get fully up to speed with the Packaging of Tomorrow and how it can help your business grow? Click here to learn more.
This article was created in collaboration with AIPIA (the Active and Intelligent Packaging Industry Association). Packaging Europe and AIPIA are joining forces to bring news and commentary about the active and intelligent packaging landscape to a larger audience. To learn more about this partnership, click here.