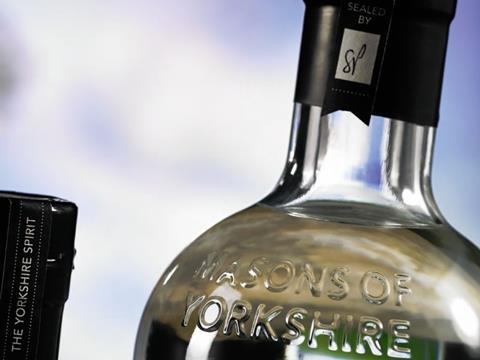 Masons Gin has recently unveiled a stunning new bottle created by Allied Glass to reflect the uniqueness of the craft spirit inside.
Karl Mason, owner of Masons Gin, says:
"As the craft gin category continues to boom, the origin of a brand is becoming increasingly important to consumers. It is therefore crucial that we assert Masons quality credentials and felt that creating a bespoke bottle would be key to supporting the continued growth of the Masons Gin brand."
Replacing a standard container, a painstaking approach was taken from the outset by Allied's Design team, to ensure the distinctive design directly referenced Masons Yorkshire roots with the Yorkshire Rose superbly incorporated both into the bottle's base but also intricately embossed on its' front panel. Karl Mason continues:"Allied Glass have perfectly realised our vision for the Masons Gin bottle as it effectively communicates both our provenance whilst elevating our craft spirit brand to a more premium status."
Originally launched on World Gin Day in 2013, Masons Gin was the first gin to be distilled in Yorkshire – its' distillery being set on the edge of the Dales where it is produced in 200 litre batches using juniper along with a blend of secret botanicals.
More info: