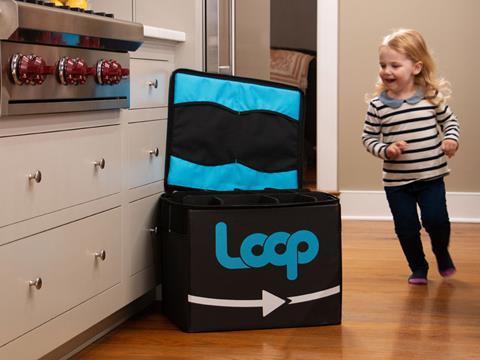 Working towards a world of zero waste and a lighter overall environmental footprint, a coalition of the world's largest consumer packaged goods companies and TerraCycle today unveils Loop™ – an innovative, online shopping concept challenging our reliance on single use packaging. Launched at the World Economic Forum in Davos, Loop proposes to send consumers products in customised, durable packaging, which is subsequently collected for reuse rather than recycling. Pilot schemes will launch this spring in France and north-eastern USA, with a subsequent roll-out across additional markets.
The formidable list of participants in the initiative suggests that Loop will be a lasting presence in the CPG landscape – and indicates that brand owners' reading of circular economy challenges and consumer preferences is making them take the return-and-reuse model seriously. Brand owners involved include Procter & Gamble, Nestlé, PepsiCo, Unilever, Mars Petcare, Coca-Cola European Partners, Mondelēz International, Danone, Jacobs Douwe Egberts, Lesieur, BIC and Beiersdorf. In addition, Carrefour will be the key retail partner in France, and other partners include UPS and Suez.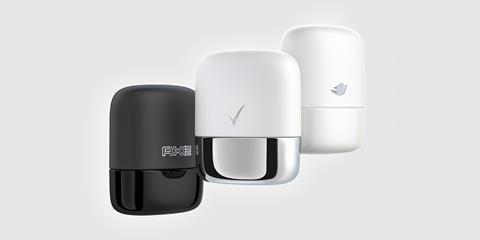 How does Loop work?
First consumers will go to the Loop websites (www.maboutiqueloop.fr in France, www.loopstore.com in the USA) or the websites of retail partners such as Carrefour and purchase goods from participating brands.
Consumers then receive their durable products in Loop's specially designed shipping tote, which eliminates the need for single-use shipping materials.
When consumers finish their products, they place the empty packages in a Loop Totes, which is picked up directly from their home.
The packaging is then cleaned, using custom cleaning technologies so that each product may be safely reused.
Finally, Loop replenishes products as needed and returns the refilled shipping totes to the consumer. If there is recoverable used product such as nappies, pads, razors or brush parts, they are also recovered to be reused or recycled.
Loop, a division of TerraCycle, is based on a multi-stakeholder concept, and brand owners have opportunity to invest, while Suez also owns a stake. Nestlé, P&G, Unilever, Mars and Pepsi were the first brand owners to join and have played a role in developing the idea. TerraCycle will play the role of gatekeeper, defining the parameters for participating products (assessing durability, cleanability and LCA) and advising brands how to adapt designs if they don't comply. Loop will also own the collection and treatment infrastructure.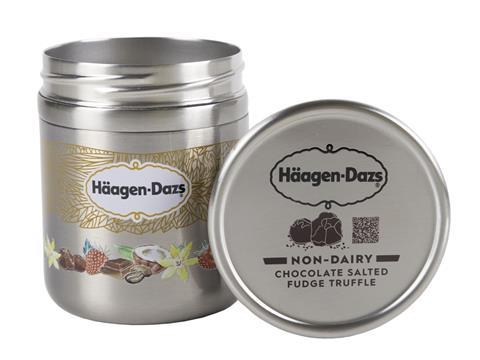 Inverting the ownership model
Speaking to Packaging Europe, TerraCycle's CEO Tom Szaky suggested that overturning the ownership model of packaging offers a winning combination of sustainability and experiential benefits.
"Recycling is critically important and using recycled material is an important short-term step but it doesn't solve our core waste problems," he said. "One of the starting points for Loop was questioning the idea of consumers owning the packaging of the products they buy. This provides an incentive for the manufacturer to make it cheaper, and the cheaper and lighter it is, the less economical it is to recycle. On the other hand, if the manufacturer takes ownership and responsibility, packaging starts to be treated as an asset in the P&L."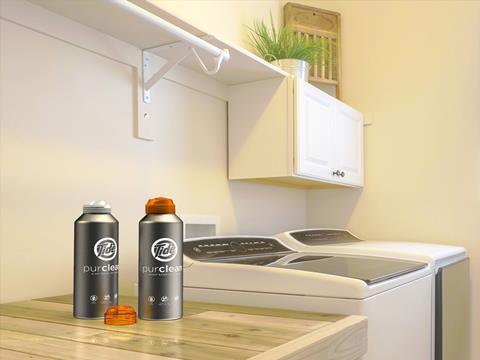 The idea of consumers borrowing, rather than buying, packaging resonates with a millennial economy prioritising experience over ownership. "Why should you own packaging?" continued Tom. "The cheaper the packaging, the less desirable it is. We see an opportunity to increase consumer delight by moving from cheaper materials to luxury design and materials such as alloys, glass and engineered plastics. Since there is no point of sale function, the container has limited labelling requirements, further enhancing the aesthetics. There's also an opportunity to add functionality, for instance Häagen-Dazs has created a steel container that keeps the ice cream frozen for hours outside the freezer."
Sustainability questions
Disposable packaging became popular in the 1950s as it promised a cheaper, more convenient lifestyle. Tom Szaky regards Loop as a means to continue to deliver affordability and convenience at the same time as eliminating the waste. This is facilitated by the economic depreciation of reuse: expensive packaging grows cheaper the more times it is used, and Loop claims the costs are similar to SUP when collection and washing are factored in.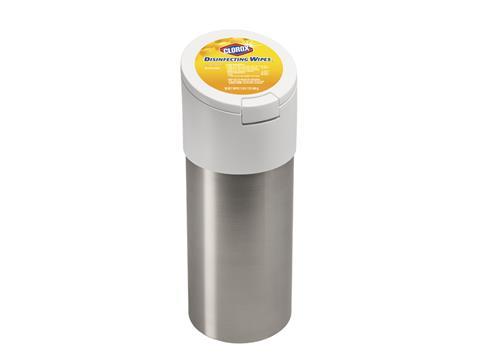 But what of Loop's overall environmental footprint? While there has been considerable societal pressure in favour of reusable systems, to date the arguments have tended to be more intuitive than empirical. According to TerraCycle, Life Cycle Assessments have been carried out under usage pattern assumptions that demonstrate an opportunity to cut carbon as well as packaging waste. Results vary from product to product but tend to reach parity with single use packaging once they undergo three lifecycles. The wider industry will of course be curious to scrutinise this data, and Packaging Europe believes we are in urgent need of a whole body of new research into the relative carbon footprints of reuse and recycling across the spectrum of consumption contexts, materials, geographies. This gap in our knowledge will be essential in order to map out the respective roles of reuse and recycling in the optimised sustainable ecosystem.
Extensions
As Loop grows, it seems it will become an increasingly decentralised entity. "We've set up our own e-commerce website as a petri dish," said Tom Szaky. "However, the way to scale it up is to work with major retailers, such as our partner in France, Carrefour. In time we also intend to work with accredited agencies to approved product design suitable for cleaning and reuse in the Loop system."
With regard to participating products, the initial focus is on FMCG category, starting with those whose sales volumes and simplicity render make them immediately viable. We may not expect Loop-delivered insect repellent any time soon. However, Loop is hardly modest in its ambitions. Reusable aerosol containers are in the pipeline. According to Tom Szaky, "Nothing in CPG that poses an impossible hurdle" – though we are unaware of any short shelf-life products in the initial portfolio that would usually rely on high barrier packaging.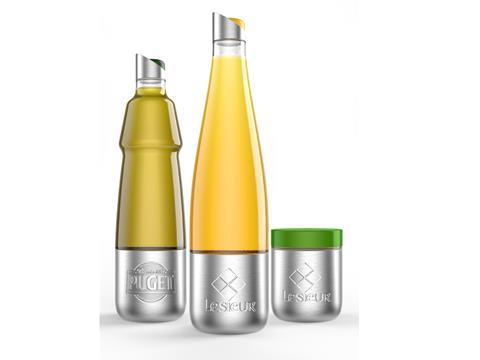 There is also further innovation in the pipeline around cleaning technologies. In the first phase, triggers and pumps will be recycled but Loop is developing a cleaning process in which pumps and sprayers are actuated with nitrogen passing through, enabling them to be reused.
What the brands say
PepsiCo is trialling Loop in Paris via Carrefour's e-commerce channel. "We will be initially offering Tropicana Orange Juice and Quaker Chocolate Cruesli via the Loop system to participating consumers in Paris," Simon Lowden, president of PepsiCo Global Snacks Group, told Packaging Europe. "We wanted to commit to this trial with two of our most popular brands in France. Quaker Cruesli is one of the leading granola brands in the French market, with chocolate being the most popular variant. Tropicana is the number one juice brand in France and has long had a reputation for pioneering new innovations. We are excited to see the reception from Paris consumers as we bring Tropicana and Quaker to them in this new format and through this new channel. We will then assess further development opportunities."
New packaging formats were created specifically for Loop by PepsiCo's R&D team. "These combine a high-end design aesthetic with the durability needed for reuse," Simon commented. "The Quaker containers are stainless steel and finished with a brushed effect and a friction fit push-on closure to retain product freshness. Our Tropicana orange juice will be packaged in an attractive glass bottle with side ridging to ensure an enhanced pouring experience."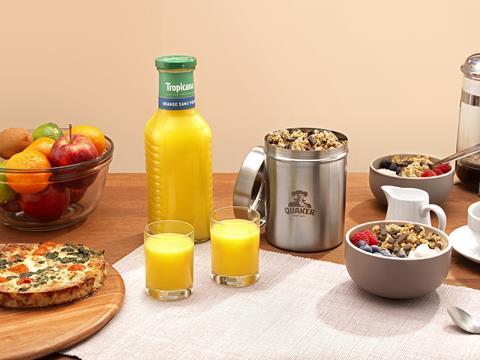 Loop is one of a range of initiatives PepsiCo is exploring as part of a drive to reinvent its packaging. "We are also looking beyond the bottle and beyond the bag for our brands," Simon revealed. "Our recent acquisition of SodaStream is part of this approach, as are our breakthrough innovations like Drinkfinity and beverage dispensers like Spire for foodservice and Aquafina water stations for colleges and universities. Packaging sustainability is a complex and multi-faceted challenge, requiring different solutions depending on the product, the market and the consumer proposition. We are exploring a number of different solutions as we work to achieve our vision for more sustainable packaging."
For P&G joining Loop can be seen in the context of its Ambition 2030 roadmap, launched last year. "We are now moving the Roadmap into action and one of the goals was to inspire and enable responsible consumption," Virginie Helias, VP & chief sustainability officer told Packaging Europe. "There are many ways we want to do that but one of them is to drive 100 per cent of packaging towards reusable or recyclable. We've been doing a lot of innovation on the side of recyclability, but until now we hadn't done so much on reusability."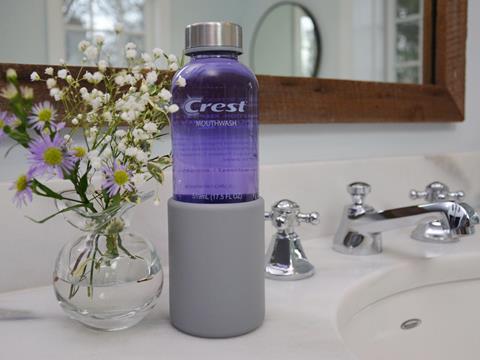 "Reusability is a new model and we absolutely want to explore this," Virginie continued. "Based on the consumer reaction we have had in the past 12 months where we've been testing it with a few households we believe there is real potential with this new way of shopping. It's not just about reusability – it's about our ability to invest in superior packaging. This is the key in brand building- basically the ownership is changing from consumer to manufacturer in terms of assets. It gives us great flexibility to invest in the packaging and that's why some of the packaging we have developed uniquely for Loop has great aesthetics and functionality."
Ten of P&G's product categories are participating in the Loop pilot. However, not all of these brands have developed new packaging, since some of their existing packaging already fits the durability criteria to withstand several cycles. "Ariel and Febreze are participating with durable, refillable packaging that is also available in stores, testing a new direct-to-consumer refill and reuse model," Virginie revealed. "They are using existing packaging to launch in the pilot and if successful will then design unique packaging as the idea is to add functionality and features. On the other hand, a few brands decided to develop unique packaging especially for the pilot. So we have Pantene with a unique bottle made with lightweight, durable aluminium for its shampoo and conditioner. It is very convenient, and the packaging looks beautiful."
Similarly, Cascade has developed a new ultra-durable packaging for Cascade ActionPacs which enables consumers to skip the prewash. Tide, America's number one laundry detergent, is participating in Loop in a new durable bottle made from stainless steel with a simple twist-cap and easy pour spout. Meanwhile, Oral-B has developed a totally new product: it will test circular solutions for both its electric rechargeable and manual toothbrushes. Oral-B CLIC, a new iconic design for manual toothbrushes features a durable handle equipped with a unique mechanism that allows consumers to only exchange the brush head. The Loop platform will recycle used brush heads for both manual and electrical brushes.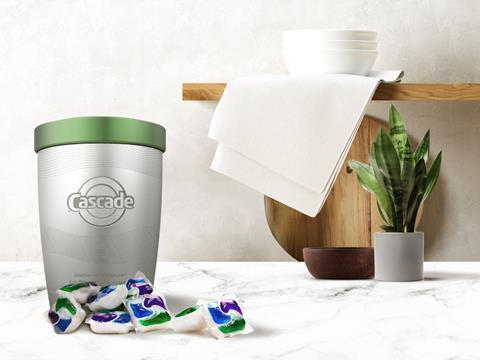 "The idea really is to shift consumers' existing shopping habits into Loop," concluded Virginie. "Therefore, we need to have a very broad line-up of products. If there were only a few premium products, that would defeat the purpose. We want to change the entire consumer habit. When we tested with people, the feedback was that it was indeed extremely convenient. I would call it a premium experience: it's a wonderful way to innovate and delight people. The fact that Loop is on the e-commerce platform is also important, as this is the fastest growing channel for us. At the same time, it addresses the consumer concern for the elimination of waste. I'm not saying that it will reach 100 per cent, but I have high hopes that it will become a significant way of shopping in the future."
"We're acutely aware of the causes and consequences of the linear 'take-make-dispose' model of consumption," David Blanchard, Unilever's chief R&D officer, commented. "And we want to change it. That's why we're proud to be a founding partner of the Loop Alliance with nine Unilever brands. These brands have all embraced the challenge to redefine how consumers access the products they love, whilst eliminating waste. We believe this collaboration will complement our existing efforts to help create a packaging system that is truly circular by design."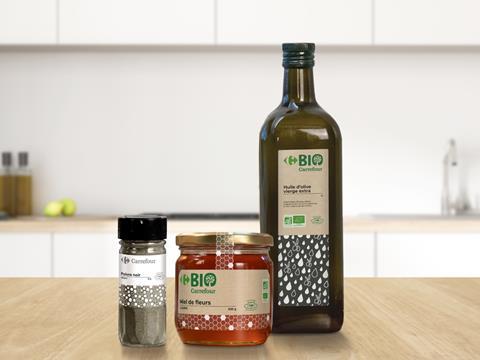 "Loop is a disruptive solution led by a visionary entrepreneur," said Laurent Vallée, general secretary of Carrefour Group. "Carrefour has a strong commitment to eliminating waste and plastic. It was a natural fit for Carrefour to commit to this great project, thus becoming the first player in the retail space to join Loop. We believe our clients are increasingly concerned with unnecessary waste and we expect them to embrace this new solution. We hope other international manufacturers and retailers will join us to adopt new standards and fight waste."