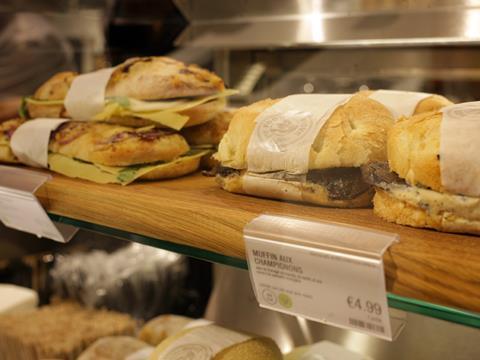 TS:
The objective of simplifying down to the use of a single polymer is perhaps the most eye-catching aspect of the M&S packaging material strategy. Given your diverse range of products and associated packaging applications, it must be a challenge to find a single polymer that efficiently delivers all of the necessary properties across rigid and flexible formats. You have previously remarked that the selected plastic is likely to be a new structure. What are the prerequisites of this polymer?
KV:
We've already worked hard to reduce the number of plastics we use in our food business – and now just use three. Our ambition is to look at the feasibility of making all M&S own-brand plastic packaging from one polymer group, which will help maximise the use of recycled content.
The polymer needs to be able to be blow moulded, extruded or formed. PET already plays a part in our packaging inventory and so it's a close contender for the role as a single. However, there are some exciting developments in the pipeline that may perform better than PET, PEF (polyethylene-furanoate) being one of them. We know that by 2022 there'll be two pilot plants running PEF. We're looking at all these options too.
TS:
Is there a role for other stakeholders to play in the specification of the 'super-polymer'? Do you see an opportunity to multiply the impact of simplification with cross-industry implementation?
KV:
Absolutely. In fact, we are already collaborating around R&D with a number of groups. This project is a great example of how collaboration is vital for the circular economy.